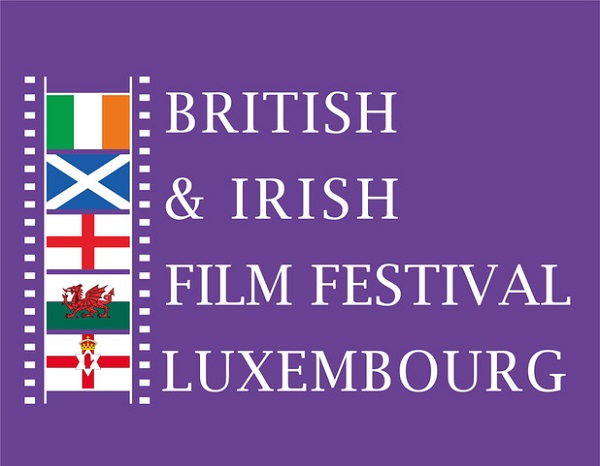 Details:
The 12th annual British & Irish Film Festival Luxembourg (BIFFL) will take place from Thursday 16 September to Saturday 25 September 2021, in a hybrid format.
The film festival provides a unique opportunity for viewers to experience a wide selection of new films from Britain and Ireland. The ten-day event includes 21 feature-length films, from a cross-section of genres and representing mainly independent cinema, as well as a couple of short films. Of these, sixteen will be screened in-cinema and nine will be available online (five will be online-only).
The BIFFL will have screenings across two venues, Ciné Utopia in Luxembourg-Limpertsberg and the Cinémathèque in Luxembourg-Ville, and will open with the screening of "Herself", an Irish drama set in the background of the housing crisis, and will close with the English-American co-production "The Current War", a drama set in the world of innovation and electricity. All but one film will be receiving their Luxembourg premieres during the festival, with the Luxembourg co-production "Ooops 2 - The Adventure Continues" (a.k.a. Two by Two Overboard) having its first screening here in English. Due to COVID-19 restrictions elsewhere, the Irish drama "A Bend in The River" will have its first (worldwide) in-cinema screening.
The festival will operate CovidCheck in both venues for this year's festival: however, the organisers have decided to keep one free seat on either side of seat reservations at Ciné Utopia, and two free seats on either side of seat reservations at the Cinémathèque. Masks do not have to be worn when seated in the screening rooms.
In-cinema audiences will also have the privilege of meeting actors, directors and producers at a number of the screenings, in the form of Q&A sessions post-screenings. All Q&As this year, unless the organisers receive some last-minute funding for which they have applied, will be done remotely with the special guests beamed into the screening rooms. For many of the online screenings, Q&As have been recorded and are available as additional content.
For more detailed information on the programme, please visit www.bifilmseason.lu.
This year the Awards will feature both an Audience Award as well as an Audience Prize, with two entries winning a Magnum of Crémant from Bernard-Massard / a Hamper from Home from Home, and a Critics' Award, with the involvement of members of the Association Luxembourgeoise de la Presse Cinématographique (ALPC).
Tickets cost €9 per person per film (in-cinema) or per online screening, with in-cinema ticketing again with Luxembourg-Ticket.lu and online ticketing with the IFI festival streaming platform. The popular Season Special Ticket will be available for purchase online at €35, with ticketing bundles also available (two for €15 or three for €20); this year, a ticket for all online screenings is available at €50. For more information on ticket pricing and purchase of tickets for individual screenings, visit www.bifilmseason.lu (in-cinema screenings) and www.ifiinternational.ie/page/biffl (online screenings). Ticketing may also be available at the venues prior to in-cinema screenings, depending on availability.
Venue: Ciné Utopia; Cinémathèque
Organiser: G-Media sarl
Price: €9 / ticket
Reservations: http://www.bifilmseason.lu
URL: For details, see http://www.bifilmseason.lu