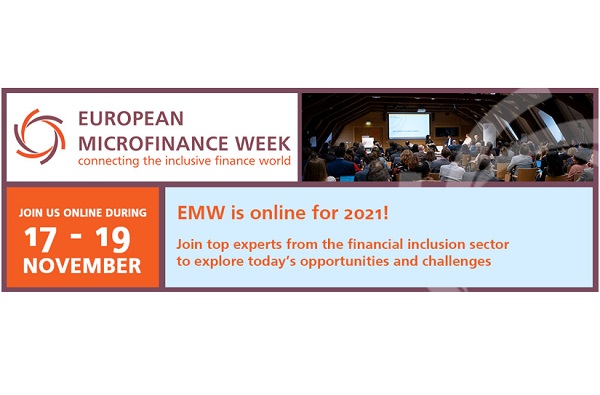 Details:
European Microfinance Week (EMW), organised by Luxembourg-based European Microfinance Platform (e-MFP), will take place online once again this year due to the COVID-19 pandemic; EMW 2021 will be held from 17 to 19 November.
The past fifteen months have been challenging and during this time e-MFP has engaged with its members and friends and adapted its activities accordingly to best mitigate the effects of the pandemic on the sector as well as on the vulnerable people it serves.
One of e-MFP's flagship activities is European Microfinance Week, held annually in November. The platform noted that, while it is difficult to predict the progression of the pandemic, it remains likely that travel restrictions will still apply in the coming months and that participants from the global South will be unable to come to Luxembourg during the conference period. In order to ensure an international conference with the participation of stakeholders from all around the world, e-MFP has therefore decided to organise EMW 2021 virtually, building on the success of the 2020 online edition.
Further information to follow.
Venue: Online
Organiser: e-MFP
Price: tbc
Reservations: tbc
URL: For details, see https://www.e-mfp.eu/news-and-events/emw2021-online-17-19-november