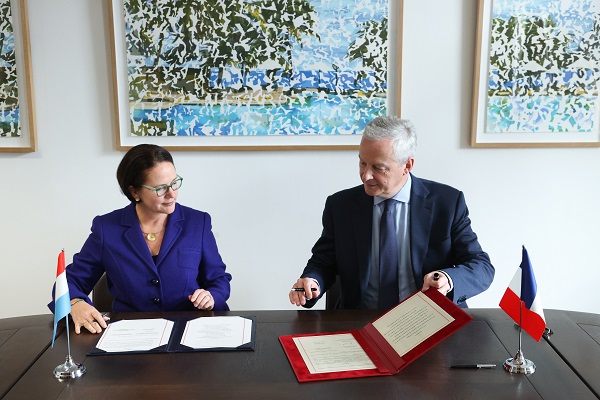 L-R: Yuriko Backes, Luxembourg's Minister of Finance; Bruno Le Maire, France's Minister of Economy, Finance and the Recovery and Industrial and Digital Sovereignty; Credit: EU Council
On Monday 7 November 2022, Luxembourg's Ministry of Finance confirmed that the Grand Duchy and France had signed an amendment increasing the teleworking allowance for cross-border workers to 34 days per year.
Luxembourg and France have agreed to increase the number of days provided for by the bilateral tax treaty from 29 to 34 in order to take into account the development of teleworking for workers who reside in one of the two countries and are employed by a company located in the other country. The days worked within this 34-day limit will be considered and taxed as if they had been done in the country where the employer is located.
These provisions are intended to benefit mainly the many cross-border workers who travel from France to Luxembourg daily for work. They may apply to income received from 2023, with a lasting solution expected to be found before the end of 2024.
These provisions are the subject of an amendment signed on Monday by the French and Luxembourg Finance Ministers, which will be submitted for ratification in each of the countries.