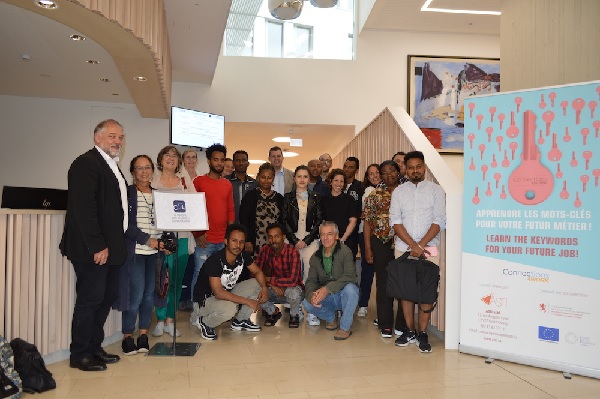 Credit: ASTI
On Thursday, the Chambre des Métiers and the ASTI association for migrant workers in Luxembourg signed a collaboration agreement as part of ASTI's "Connections4work" project; the purpose of this agreement is to carry out joint projects in the field of the integration of migrants.
The Connections4work project, funded by the European Social Fund and the Luxembourg Ministry of Labour, aims to prepare migrants for the Luxembourg job market, through language courses targeted at learning vocabulary related to jobs with a labour shortage, information sessions and unpaid internships lasting 240 hours.
By signing this agreement, the Chambre des Métiers has agreed to provide rooms for these language courses, to lead information sessions on topics such as labour law, social security and lifelong learning training opportunities and to offer free training in accordance with its operational constraints.
This collaboration, which allows participants to train more, is aimed at increasing migrants' chances of finding a job in Luxembourg.