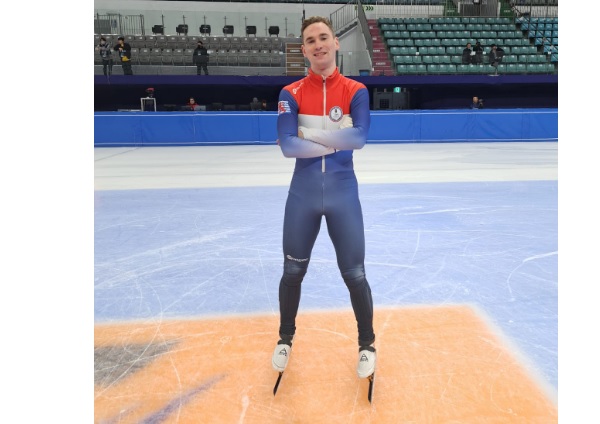 Peter Murphy, speedskater;
The Luxembourg Speedskating Union has confirmed that, last weekend, speedskater Peter Murphy skated a new Luxembourgish national record in the 1,500m distance in the ISU World Championships held in Seoul, Korea.
Results:
500m: 43.436 secs, distance ranking: 35th
1,000m: 1 min 27.844 secs, distance ranking: 43rd
1,500m: 2 min 16.151 secs (NR & PB), distance ranking: 43rd
Due to the Coupe du Printemps figure skating event this coming weekend at the Kockelscheuer ice rink, there will be no training on Saturday 18 and Sunday 19 March; the next training session after 15 March will be on 22 March at the usual time.
Upcoming competitions:
18 - 19 March 2023: National Championships Juniors NED, Leeuwarden
26 March 2023: National Championships Luxembourg (registration until 21 March), Luxembourg
8 -9 April 2023: Easter Tournament, 41st Silver M for Masters, Ghent
16 - 23 April 2023: Masters International Short Track Games-Silver M for Masters, Amsterdam
The last ice session of the season 2022/2023 is scheduled for 26 March, the day of the National Championships.
The union plans to arrange ice training in Reims or other places to replace the missing ice. In addition, there are two training camps in the pipeline:
- 11 - 15 April 2023 in Albertville, France
- 29 July - 5 August 2023 in Oberstdorf, Germany
Further information about Shorttrack and upcoming competitions can be found at www.shorttrackonline.info and at www.shorttrack.lu.