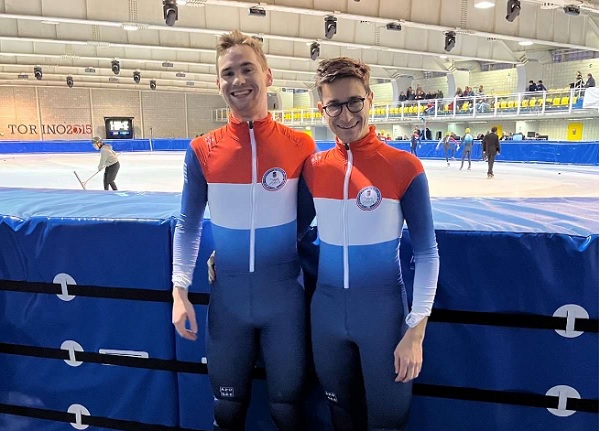 Last weekend, 25-27 November 2022, two senior speed skaters representing Luxembourg participated in the StarClass-2 Junior Challenge in Turin, Italy.
Over 150 skaters participated in the competition in the following age categories: Junior B, Junior A and Seniors.
Results: (SB=season best)
Peter Murphy: 500m in 43.914 (SB); 1000m in 1:30.131; 1500m in 2:27.828 - overall ranking 24th
Max Backström: 500m in 45.450 (SB); 1000m in 1:34.771 (SB); 1500m in 2:34.581 - overall ranking 31st
Beneluxcup 2
The Union Luxembourgeoise de Patinage de Vitesse (ULPV) is organising the Beneluxcup 2 in Luxembourg on Sunday 18 December 2022; as a result, there will be no training that day.
The competition entry is open.
For further details, see www.shorttrack.lu or contact e-mail: ulpv@shorttrack.lu