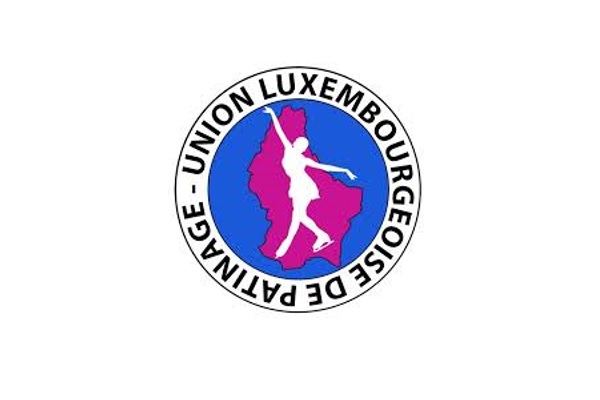 On Tuesday 28 December 2021, Chronicle.lu got the opportunity to sit down with John Chalmers, President of the Luxembourg Figure Skating Union, the Union Luxembourgeoise de Patinage (ULP) about figure skating here in the Grand Duchy, both looking back on 2021 and looking forward to 2022.
Chronicle.lu: John, can you tell me a bit about figure skating here in Luxembourg? Is it a popular sport?
JC: Thank you for the opportunity to talk about figure skating. It does not need much to get me started, and I will try to keep my answers brief. Figure skating as an official sport (more of that later) is practiced by over 200 licenced skaters in Luxembourg. The majority of those are between the age of 4 and 18, although we have one 65 year-old licence holder. Depending on the level they train with professional coaches anything between one and ten times a week at the ice rinks in Kockelscheuer, on and off the ice.
Chronicle.lu: And are these skaters taking part in competitions?
JC: Most of the skaters will take part in some form of competition, initially within their own groups at beginner level. For those who have the time, enthusiasm, parental support and talent, they are promoted into more advanced groups where they train for, and take part in, regional competitions typically in France, Belgium and the Netherlands. Although we are a very small skating nation, we do also send skaters to the International Skating Union (ISU) Junior Grand Prix events, and this coming March the Luxembourg Olympic Committee (COSL) will be sending a Luxembourgish figure skating representative, Ysaline Hibon, to the European Youth Olympic Festival, which is a very exciting opportunity.
The ULP, as ISU's official figure skating and ice dance representative in Luxembourg, is also very proud to host its very own ISU event, the Coupe du Printemps, which, government restrictions permitting, will take place from 18-20 March in 2022 after a two year hiatus sue to the COVID-19 pandemic. We do this in conjunction with our principal club, Club Hiversport-Patinage Luxembourg (CH-PL), and we are one of relatively few amateur sports in Luxembourg who have the honour of being able to hold an international points ranking event.
Chronicle.lu: And what is your role in the sport?
JC: As president of the ULP and also representative of our sport in the ice sports federation (FLSG), I head a small team that acts as liaison between ISU, our clubs, the Olympic Committee, the Sportlycée, l'Ecole Nationale de l'Education Physique et des Sports (ENEPS) and various other governmental agencies. Along with our national coach, Soňa Kroulíková, I am working actively with the ENEPS in particular at the moment to establish a framework for continuous coaching development in line with the government's Long Term Athlete Development programme. This is an important opportunity to further professionalise the training that we offer to our skaters at all levels. We also play a pivotal role in the formal issuance of licences, without which our athletes, coaches and administrators may not take part officially in the sport, either in Luxembourg or internationally.
Chronicle.lu: Has figure skating faced any particular challenges during COVID times?
JC: On 12 March 2020 our Coupe du Printemps international event was probably the very first event of any kind in Luxembourg to be cancelled owing to the government restrictions that were rightly imposed due to COVID-19. Unfortunately, the decision to cancel was taken literally the day before the competition was due to start, so we had the heart-breaking task of informing athletes and coaches who were already physically present in Luxembourg from as far away as Russia, Japan, United States and Australia that the competition would no longer take place.
Of course, globally, ours was not the only competition that could not run, and many of our competitive skaters, who would typically take part in four or five competitions per year, have been lucky to take part in more than one or two events in total over the last two seasons. Similarly, the ice rink has had to close on occasions in line with national regulations, and has imposed significant restrictions on access, mask wearing, etc., at the rink. The club and national coaching staff have found innovative ways to work, particularly regarding off-ice training, with our competition skaters remotely, but they would be the first to admit that there is no substitute for real, in-person, in-group, physical training.
Parents also have suffered and, being unable to enter the rinks to watch their children train, have been reduced to being emotional support and taxi drivers for their young athletes, which has not been easy for anyone.
The long term damage will only become evident over the next few years, but I am delighted to report that, despite everything, our new season, which started in September, has seen a return to at least 80% of pre-COVID levels of participation which, I hope, is very good news for the long-term future of our sport.
Chronicle.lu: Thank you for agreeing to take part in the interview. As a final question, could we ask how someone can get involved in the sport?
JC: It has been my pleasure! The best way to receive formal training in figure skating from Luxembourg licenced coaches is to contact the CH-PL club at email: skating.luxembourg@gmail.com or visit their site https://skating.lu/home-en-2/ . They regularly hold sessions and camps for young skaters to go along and try out skating with professional coaches to guide them, and it is possible to join the club part-way through the season with a reduced membership fee.