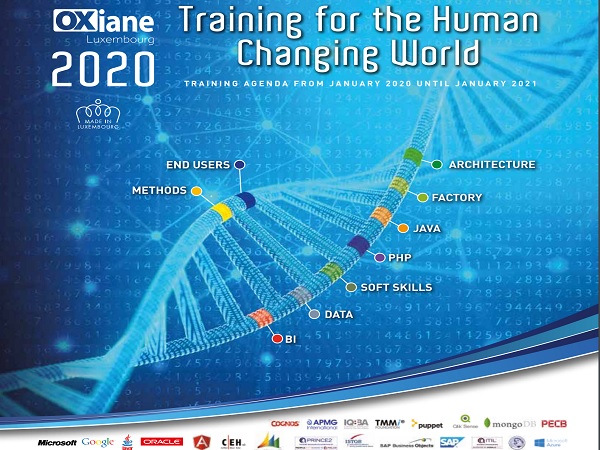 Training and coaching specialist OXiane Luxembourg has announced that all of its training courses are available in the format of a "Live Virtual Class".
In light of recent events, OXiane Luxembourg decided that live virtual classes, ie distance training, would remain the best alternative for acquiring new skills.
Regarding tools needed for these live virtual classes, students will require a PC or laptop with a few accessories like headphones or a headset, a webcam (and therefore a microphone) and an internet connection (with a web browser supporting HTML5).
Concerning video conference, this can be accessed via a simple browser from a workstation with a webcam. To avoid echos and whistling, students are required to use headphones or a headset. The functionalities offered are those of any videoconferencing solution: annotations, shared and individual chat, screen sharing, etc.
As for practical exercises, the solution is cloud-based and can also be used with a simple browser by means of which students access a virtual machine providing a complete development environment. In addition, students are not required to install anything on their workstation. The trainer can directly see the student's screen during the exercises.
During the training session, the tools are accessed via two browser windows (or tabs), one for communication and the other for practical work. The virtual machine made available in the cloud is designed to allow the animation of all technical training.
For all registrations and information on OXiane Luxembourg's training courses, call 273-9351 or send an email to formation@oxiane.lu. Information is also available at https://www.oxiane.lu/.
The new 2020 training catalogue is available in English and French. The English version can be accessed at https://www.oxiane.lu/wp-content/uploads/2019/11/OXiane_brochure_2020_en.pdf.