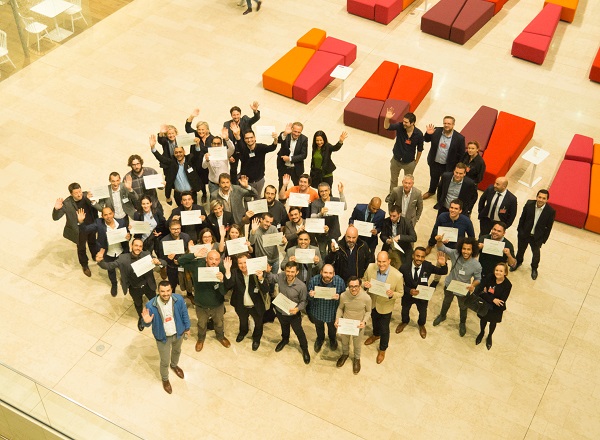 Credit: Michiel Cammeraat
The participants of the 9th, 10th and 11th sessions of the "Fit4Coding Jobs" training received their certificate of achievement at a ceremony hosted by PwC yesterday.
At the ceremony, Isabelle Schlesser, Director of ADEM, and Brigitte Lepage, Manager of NumericALL, who organises this training, issued the 45 candidates with their certificates. The participants are now certified developer-integrators.
Fit4CodingJobs, funded by the Ministry of Labor, Employment, Social and Solidarity Economy and the European Social Fund, allows candidates selected by ADEM to receive free advanced training in the most widely used coding languages by Luxembourg companies (PHP, JavaScript, Angular, HTML...), thus equipping them for these skills needed on the labour market.