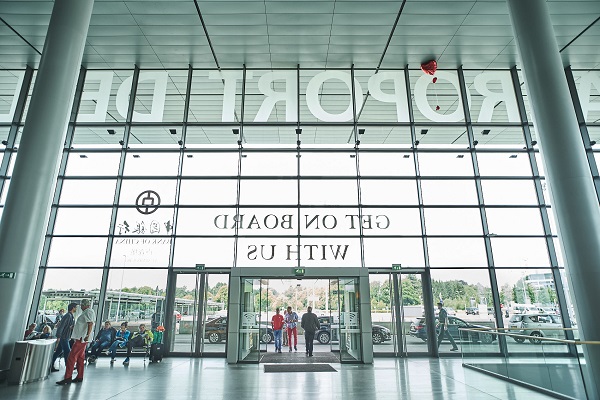 Luxembourg's Ministry of Foreign and European Affairs has announced that fully vaccinated individuals from the United Kingdom can now travel to the Grand Duchy for non-essential reasons.

The Foreign Ministry announced changes to the list of third countries whose nationals are not permitted to enter Luxembourg for non-essential reasons in the context of the COVID-19 pandemic. Luxembourg has followed up on European Council recommendation (EU) 2021/1782 of 8 October 2021 amending recommendation (EU) 2020/912 concerning the temporary restriction of non-essential travel to the European Union (EU) and the possible lifting of this restriction.
From 29 October 2021, Luxembourg is lifting its temporary ban on non-essential travel for third-country nationals residing in Bahrain and the United Arab Emirates (UAE).
The updated list of third countries (as well as special administrative regions of China and entities and territorial authorities not recognised as states by at least one EU Member State) whose residents are not affected by temporary entry restrictions now looks as follows: United States; Saudi Arabia; Australia; Bahrain; Canada; Chile; China (subject to confirmation of reciprocity at EU level); South Korea; UAE; Jordan; Kuwait; Rwanda; New Zealand; Qatar; Singapore; Ukraine; Uruguay; Hong Kong; Macao; Taiwan.
Moreover, people with a valid vaccination certificate from the following countries are authorised to travel to Luxembourg (including for non-essential reasons): Albania; Andorra; Armenia; the Faroe Islands; Israel; Monaco; Morocco; North Macedonia; Panama; San Marino; Switzerland; Turkey; Ukraine; UK; Vatican City.
The addition of the UK on this list follows the European Commission's decision to recognise the UK's vaccine pass as equivalent to EU member states, as of 29 October 2021.
Third-country nationals who are not concerned by the above exceptions are also authorised to enter the Grand Duchy if their trip is considered essential. To this end, an express request for a special certificate should be sent to the Passport, Visa and Legalisation Office via email: service.visas@mae.etat.lu.