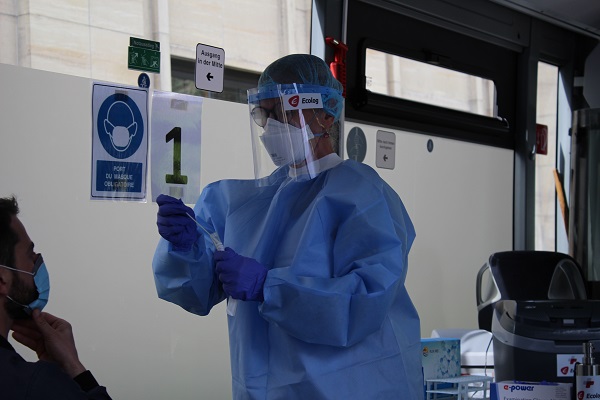 COVID-19 testing; Credit: MSAN
Luxembourg's Ministry of Health has announced that from yesterday, 9 April 2021, all travellers arriving in the Grand Duchy of Luxembourg by plane will once again be able to benefit from a free PCR test at Findel airport.
Passengers must be tested the same day of their arrival in the COVID-19 test centre on the Lux-Airport site, by presenting their voucher (available with luggage) and plane ticket.
PCR test results are usually available after 24 hours.