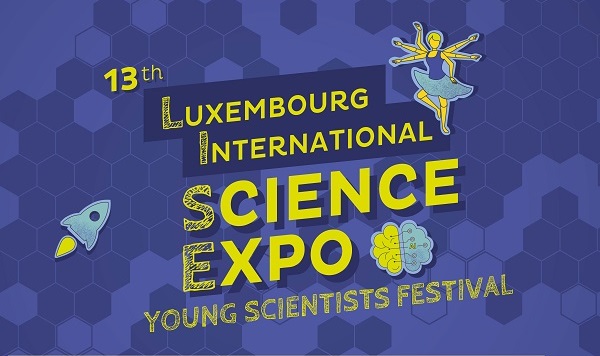 The Fondation Jeunes Scientifiques Luxembourg (FJSL) has announced it will host the thirteenth edition of the Luxembourg International Science Expo (LISE) from Wednesday 27 September to Sunday 1 October 2023 at the Forum Campus Gesseknäppchen in Luxembourg-Hollerich.
This event will feature young scientists' work in over 50 booths, presenting various research and projects spanning multiple fields, such as engineering, environmental protection and political science. Visitors will be able to engage with these budding researchers directly.
This year, 67 young participants will represent seventeen countries from across the globe. They will come to Luxembourg to showcase their scientific endeavours alongside the National Jonk Fuerscher Contest 2023 (national young researchers) winners. According to the organisers, this non-competitive international scientific exhibition is designed to foster the exchange of ideas and cultures among participants.
The Luxembourg International Science Expo will open to the public on Friday 29 and Saturday 30 September 2023 from 10:00 to 17:00. Besides meeting these young talents and exploring their projects, visitors will have the opportunity to discover:
an interactive exhibition about the Luxembourgish Language(s) by the centre for the Luxembourgish language (Zenter fir d'Lëtzebuerger Sprooch - ZLS);
a science comics exhibition by the Doctoral Education in Science Communication (DESCOM) from the University of Luxembourg;
an interactive math puzzles exhibit by Prof Hugo Parlier of the University of Luxembourg;
several virtual reality (VR) exhibits (asteroids deflection, beat saber, psychology research, marble runs);
interactive robotic and digital installations by Luxembourg Tech School (LTS) and Kids Life Skills.
The official closing ceremony will take place on Sunday 1 October 2023 at 16:00 at the Grand Théâtre de la Ville de Luxembourg in Luxembourg-Limpertsberg, featuring contemporary dance performances by Racines Carrées. This performance will also be live streamed on the Jonk Fuerscher YouTube channel.
Admission is free, and parking facilities will be available in the basement at the Forum Campus Gesseknäppchen and on the Glacis at the Grand Théâtre de la Ville de Luxembourg.
More information is available at www.fjsl.lu.