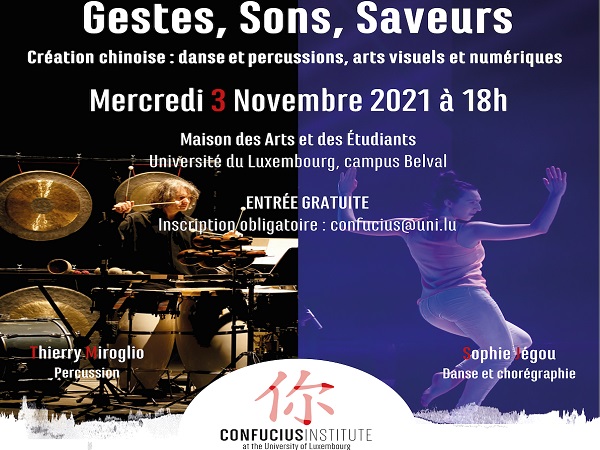 The Confucius Institute at the University of Luxembourg has announced that it is putting on a show featuring percussionist Thierry Miroglio and dancer and choreographer Sophie Jégou on Wednesday 3 November 2021 at 18:00.
The show is being held at the Maison des Arts et des Étudiants at the Belval campus of the University of Luxembourg.
Chinese creation is the common thread of this programme, which consists of six works, and invites viewers on a unique sensory journey. The video creations of calligrapher / videographer Lempo Leung, Director of the Centre for Arts and Design at the University of Macau, also serve as a support and counterpoint to the dialogue between percussion and dance.
A cocktail will be served at the end of the performance.
Entry is free, but registration is required via email: confucius@uni.lu or via tel.: 466-6444964.