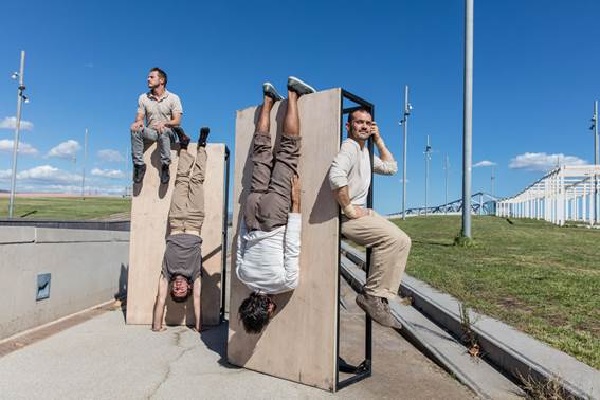 Catalan circus company "eia" will present its contemporary show inTarsi in neimënster on 27 April 2019 at 16:00.
eia draws its energy from comedy, dance and gymnastics to imagine twirling acrobatic numbers. Its contemporary creation derives its name from the word "intarsi", meaning the arrangement of pieces.
The four acrobats perform in the atmosphere of a public square, using the Teeterboard, the Chinese pole, the jump rope or the trampoline to tell their story, skillfully combining humour, virtuosity and poetry. The perpetually moving circus deals with group dynamics, isolation, exploitation, power games, manipulation and other fragments of life, offering a glimpse into the kaleidoscope of relationships. Deeply human, the inTarsi reveals the importance of the relational: the joys, the complicity, the heat, the rivalries.
The show, held in Salle Robert Krieps, lasts 60 minutes and is suitable for audiences aged 6 and up.
Tickets cost €12, €6 (reduced) or €1.50 (Kulturpass) and are available via e-mail: billetterie@neimenster.lu, tel.: 262-052444 or online at www.neimenster.lu.