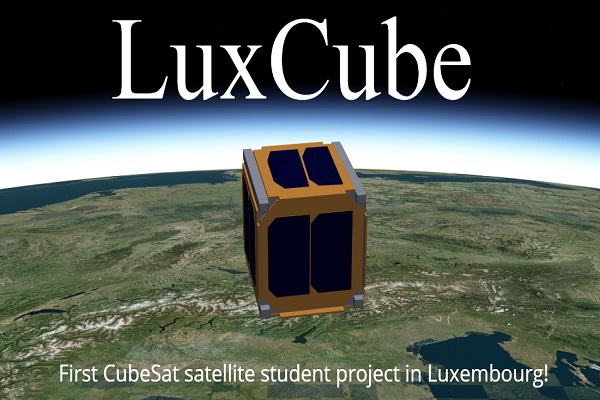 Credit: LuxCube by Uni.lu
The University of Luxembourg has announced two upcoming events this month: a LuxCube Satellite Seminar on 11 December and a Christmas Concert on 14, 16 and 18 December 2018.
The first event, the LuxCube Satellite Seminar, presents LuxCube, the first CubeSat satellite student project to be developed at the University of Luxembourg. The project aims at teaching students to design, build, test and operate space hardware. The seminar will feature speeches by experts and engineers from SES and Luxspace.
The seminar will take place on 11 December from 17:00-20:00 in room D17 on Campus Kirchberg (6 Rue Richard Coudenhove-Kalergi). No registration is needed. Further information can be found at https://luxcube.uni.lu/.
Also on the agenda this month will be the university choir's "Christmas Concert - A Day for Dancing". The concert presents 9 carols recalling the story of Christmas. In keeping with their medieval heritage, these carols are intended to accompany dancing.
This event will take place on three occasions: the first on Friday 14 December from 20:00 in the Protestant Church in Luxembourg, the second on Sunday 16 December at 17:00 in St. Matthew Church in Heffingen and the last on Tuesday 18 December 20:00 in the St. Peter and Paul Church in Bertrange.