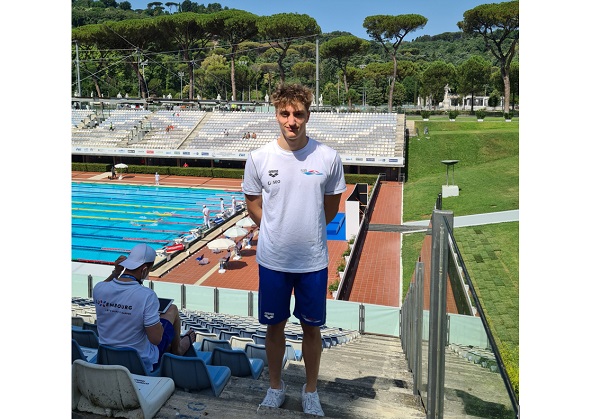 Ralph Daleiden Ciuferri; Credit: FLNS
Ralph Daleiden Ciuferri has become the first Luxembourg swimmer to break the 50-second barrier in the 100 m freestyle event.
In the semi-finals of the European Junior Swimming Championships, which took place in Rome on Wednesday evening, Ralph Daleiden Ciuferri finished the 100 m fresstyle race in 49.97 seconds, again beating his national record of 50.03 seconds.
The 18-year-old qualified sixth for the final on Thursday evening.
Since Julie Meynen's 3rd place in the 100 m freestyle in 2013, no athlete from the Luxembourg swimming federation (FLNS) had reached a final at a European Junior Championship.