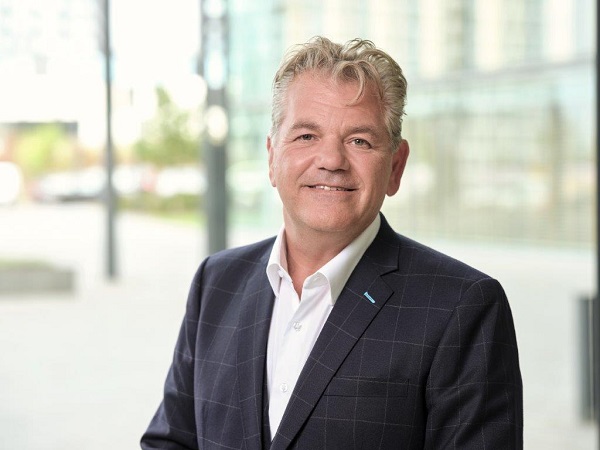 John Parkhouse, CEO; Credit: PwC Luxembourg
PwC Luxembourg has published its Annual Review 2021⁠, reporting 5.8% growth for the fiscal year ending 30 June 2021.
PwC Luxembourg has reported turnover of €490 million for the fiscal year 2021, spanning from July 2020 to June 2021, up by 5.8% from €463.1 million last year.
John Parkhouse, CEO of PwC Luxembourg, commented on the performance: "I am immensely proud of what my partners and our people have achieved. Financially, we have secured excellent growth across our businesses - landing at a remarkable 5.8 % growth in our top-line. At the same time, we have continued to drive our change agenda at pace and scale within the technology space, with record levels of investment both in terms of our client solutions and our in-house transformation. Despite the real challenges we faced, we made it clear from the start that there would be no job losses anywhere arising from COVID-19. Our focus was to make it clear that we were all in this together and that together we would face the challenge and come through stronger".
He continued: "On the people side, we are working towards changing a dynamic that is all too familiar in professional services firms - that of accepting that there will be points in time where we need our people to work very long hours over an extended period of time. With this in mind, we have increased our targeted recruitment for the coming year by nearly 70% with a target of approximately 910 new joiners at all levels - significantly in excess of our growth predictions for the coming year. We are optimistic for the year to come. Our people and our ability to source talent will remain our top priority as we all struggle in an incredibly tight labour market and are forced to look further and further afield for the talent we need".
Due to the COVID-19 pandemic, the fiscal year 2021 was an abnormal one. PwC, like the whole business community, had to settle into remote working and virtual business conduct for the largest part of its activity.
The financial year was marked by four major business trends materialising throughout the year (which are discussed in greater detail in the Annual Review 2021):
significant acceleration in digital transformation;
market evolution towards "Alternatives";
business relevance of environmental, social and governance (ESG; "double materiality");
transformation and role of the public sector.
To best cater to clients with different needs, PwC teams are organised around five major industries: Alternatives, Asset and Wealth Management (AWM), Banking, Industry & Public Sector (IPS) and Insurance.
In the fiscal year 2021, Alternatives were up 18.5%, AWM was down 0.8%, Banking and Capital Markets were up 9.1%, insurance was up 29.7% and IPS was down 9.8% compared to the previous year.
Moreover, in the continuation of PwC Luxembourg's corporate social responsibility (CSR) strategy and increased sustainability articulation, the firm created a new steering committee, "Sustain@PwC", in April 2021. Run under the direct leadership of CEO John Parkhouse and supported by Corporate Responsibility leader, Valérie Arnold, this committee is built on the four pillars of the World Economic Forum (WEF) and its International Business Council (IBC) framework, and is composed of four leaders, each running one of the following pillars: principles of governance, prosperity, people and planet.
The committee's mission is to select, among the 21 core metrics proposed in the WEF-IBC framework, the priorities which are most relevant for PwC Luxembourg and its stakeholders in the years to come and to drive positive change in these areas for the benefit of staff, clients, society and the planet.