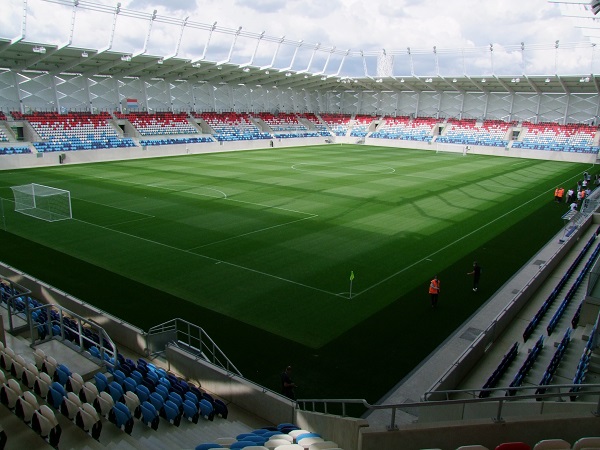 The Luxembourg City Tourist Office (LCTO), in collaboration with the sports department of the City of Luxembourg (Ville de Luxembourg), is organising a series of guided tours of the new Stade de Luxembourg.
These one-hour visits offer a glimpse behind the scenes at the new national football and rugby stadium, from the changing rooms ans the kitchen to the press room and VIP areas. Participants can also tread the edges of the field (hybrid turf) and sit on the coaches' heated benches.
Experienced LCTO guides will introduce participants not only to the architecture of this arena, but also to the eventful history of sport in Luxembourg.
From December 2021, the LCTO will offer two types of guided tours:
- Planned guided tours: The LCTO organises planned guided tours twice a month depending on availability of the stadium. Interested individuals can buy a ticket to join a group. The first such tours will take place on 9 December at 16:00 in French and on 21 December at 16:00 in Luxembourgish.
- Guided tours with a personal guide: Participants can discover the Stade de Luxembourg in the company of a personal guide on the date, at the time and in the language of their choice depending on availability. These tours are suitable for individuals or groups of up to ten people.
The guided tours will start in front of the stadium at Entrance 4.
From 29 November 2021, tickets will go on sale exclusively online at luxembourg-city.com and at the LCTO in Place Guillaume II in Luxembourg-Ville. Tickets cost €11 for adults, €5.50 for children and €80 per group (all prices include VAT).
Further information is available on the aforementioned website.