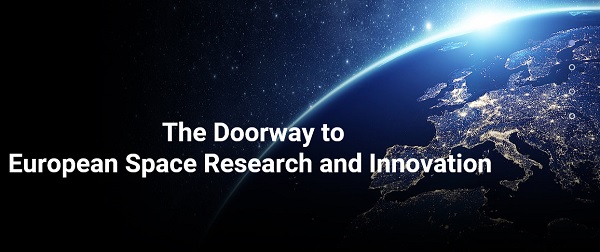 Organisations in Luxembourg and other EU Member States are being asked for content for the Horizon 2020 project HATCH that offers an opportunity for everyone to be involved in space research and innovation.
Space is among the industries that have been developing rapidly in recent years. This is a sector that is planning to deliver a lot of innovation, new jobs and new market potential. In order for Europe to keep up with the rapid innovation in the global space industry, an internet portal will be launched in April – www.spacehatch.eu – which is now calling on every space professional, enthusiast, company, project and student to create stimulating content for the site.
HATCH is a Horizon 2020 project funded by the European Commission with the aim of creating a single resource for the entire European space sector, a portal where both space enthusiasts and professionals can obtain topical information. The project is being implemented by five companies – from Great Britain, Poland, Spain, Portugal and Latvia.
According to Linda Kimeiša, CEO of WIT Berry (Latvia), "
This portal is unique in that it can be used by both professionals and non-professionals. In an exciting way, novices can learn different facts about space, start to understand the specifics of the sector step by step, and maybe even see new business potential and career opportunities. It's for this section, which we call Quick Knowledge, that we're inviting everyone to submit their own content. Such collaboration among professionals, enthusiasts and project promoters is unique; it has not been realised on such a large scale in the European space sector before."
Quick Knowledge, for which the project promoters welcome contributions from anyone, consists of short facts, each with a maximum of 255 characters, all about space. The topics are unlimited: satellites, black holes, telescopes, research results, planets, what astronauts eat, etc. You can submit your content by March 10 on the project website: www.spacehatch.eu. One of the contributors will win an exquisite telescope from Sky Hunters worth over €600. Content will be entered into a contest and published on the portal, which will be made public at the beginning of Paris Space Week. More information on the contest as well as Quick Knowledge examples are available on the project website:
www.spacehatch.eu
.
About HATCH
The HATCH project mission is to create and publish a web portal that gathers as much information about the European space sector as possible: projects, companies, events, project results, competitions, news, and educational information for space enthusiasts. The HATCH project aims to become the main source of information in its sector.