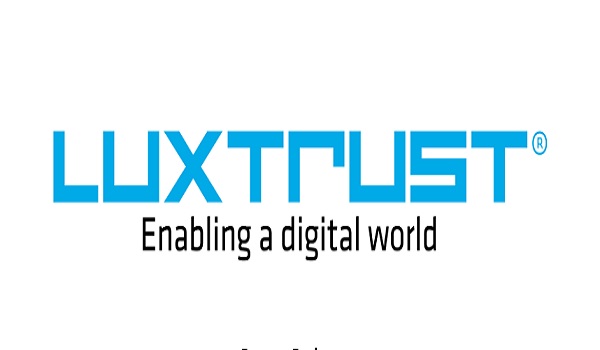 LuxTrust S.A., the European Qualified Trust Service Provider, has announced a profitable growth of turnover in 2019 by 26% when compared to 2018; such increase has been driven by its enhanced solutions portfolio, especially in terms of the electronic signature and document management platform (COSI), which enabled the company to sign-up new international clients while expanding its services to established customers.
With 2019 turnover of €15.7 million, up from €12.7 million last year, and 75 employees, LuxTrust S.A. is continuing its profitable growth.
Three main factors contributed to such growth in 2019. First of all, LuxTrust, which has invested massively in product development and internal competences over the last three years, today benefits from a portfolio of Digital Trust solutions which fits market demand and drives that Trust from the high-end thanks to internal expertise for appropriately advising customers while driving innovation. The main driving element of LuxTrust has been "COSI", LuxTrust's electronic signature and document management platform. Today, COSI is well accepted in Luxembourg, and is becoming a true challenger in France, Belgium and other markets. Its cloud version, "Simply COSI", is available for secured B2B setup in less than 48 hours, a true differentiator on the market.
Geographic presence and market visibility were also increased in 2019, contributing to company expansion, with LuxTrust offices opened in Paris and Brussels. A permanent commercial workforce is now established in those two countries and can capture local opportunities. As an example, LuxTrust won a major national competitive tender in 2019 for being sole provider of electronic signatures to a French energy group.
A third element which has contributed to LuxTrust's growth is the pan-European credibility that was acquired in December 2018 by entering into a strategic partnership with InfoCert S.p.A., the major Italian Trust Service Provider. With more than 500 employees and revenue close to €100 million in aggregate in 2019, InfoCert, LuxTrust and Camerfirma (also part of the group), today constitute the largest truly-European Qualified Trust Service Provider, with a portfolio of products and competences boosted by the synergies between the companies of the group.
"LuxTrust is delighted to contemplate such a business growth in 2019 compared to the previous year. This is a positive outcome from the investments made as well as from the efforts deployed by the teams to ensure market adequacy and customers satisfaction by targeting high-end solutions, without any compromise on security and compliance. We truly believe that Digital Trust is a long-term investment, in our core competences, as well as in our customers and customer-focused relationships. Together with our partner InfoCert, we want to remain the market reference in terms of Digital Trust and solutions. I believe that innovation, the sharpness of our solutions and competences, will be the key elements that we will keep differentiating us from low-level aggressive competition. In the recent months, we have noticed that customers appreciated the Digital Trust solutions and prompt advices we are able to provide in helping them to manage the COVID-19 crisis. This is the role we want to continue playing" said Pascal Rogiest, CEO of LuxTrust.