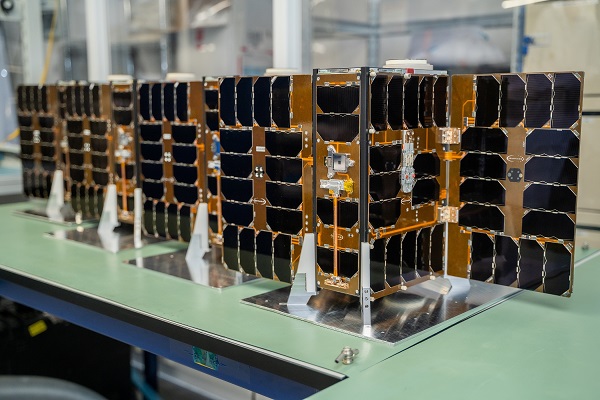 Credit: Tamara Bertels Fotographie
Kleos Space Inc, a space-powered radio frequency (RF) reconnaissance data-as-a-service (DaaS) company with its headquarters in Luxembourg, has announced that its fourth cluster of four satellites, the Observer Mission (KSF3), is ready to be shipped to the launch site after successfully completing environmental test phases.
The Observer Mission satellites have successfully completed all System Assembly and Integration and Test (SAIT) activities, followed by system level electrical and mechanical functionality verification, including environmental testing of the satellites. Each system has been subjected to vibration, thermal and electromagnetic compatibility (EMC) tests, ensuring functionality of the cluster after launch for the duration of the mission.
Kleos' chief technology officer (CTO), Vincent Furia, said: "Our four Observer satellites have now completed the final testing phase and will soon be sent to the launch site for integration with the launch vehicle. The next crucial step before launch is integration with the deployers, which is planned for this month. The Observer Mission, featuring VHF and X-Band collection payloads, will expand our data collection capability and provide additional value to our customers".
The Observer Mission satellites will be deployed into a Sun Synchronous orbit from Cape Canaveral Space Force Station in Florida (United States) on the Transporter-6 SpaceX mission currently scheduled for the fourth quarter of 2022 and will expand Kleos' data collection capacity by up to an additional 119 million km² per day.