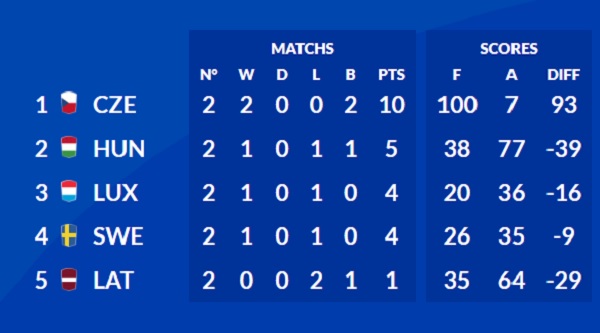 On Saturday, Luxembourg's senior men's rugby team recorded a significant win in the Rugby Europe Conference 1 North match away to Sweden, their first following a disappointing 36-7 home defeat to the Czech Republic on 19 October in which the visitors ran in 6 tries.
Saturday's match was played in Malmo, southern Sweden (who defeated Latvia away on 26 October), where Luxembourg recorded a 13-0 away win thanks to a concerted try and two penalties.
Luxembourg sit 3rd in the table, on 4 points after 2 games.
Luxembourg's next matches will be after the winter break when they will play Latvia away and Hungary at home.​