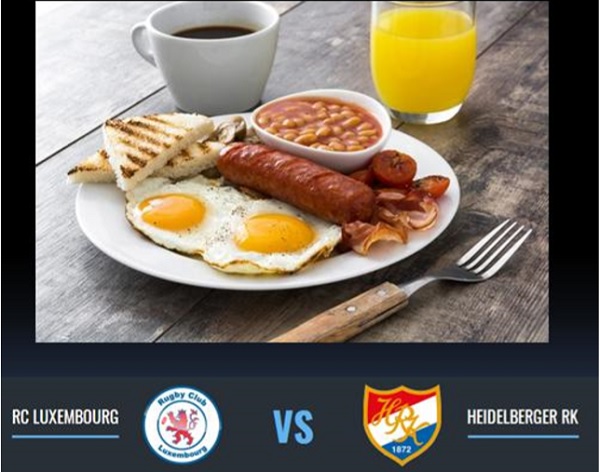 This Saturday 15 December 2018, Rugby Club Luxembourg (RCL) Seniors will host Heidelberger RK at Cessange, with kick-off at 14:00, in a Bundesligha 1 match.
RCL is also serving a cooked breakfast in the upstairs Clubhouse room from 11:45. For those wanting breakfast, the cost is €15 (adults) and €7.5 (children). Registration beforehand to email: info@rcl.lu
Entry to the match is free.