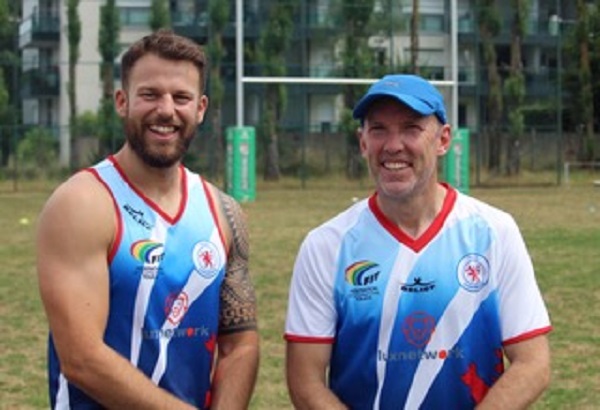 Luxembourg men's elite and over 40's Touch Rugby have departed today for Nottingham in the UK, to represent Luxembourg at the European Championships.
Over four days, 1300 players from 17 countries will battle to become the European champions in eight age divisions, for men, women and mixed teams.
"This will be the largest representation we have sent to the Euro's with over 33 people including players, coaches and referees in the group" said Simon Neale who is the National Touch Coach. "Obviously this is a large undertaking and we are grateful for the support we have received from Luxnetworks, Pepsi and the Rugby Club de Luxembourg."
Edoardo Angioni captain of the men's elite team is excited by the prospect of competing at the highest level "Luxembourg has slowly being climbing the rankings and in the last two European championships has beaten far larger and more established nations. With over 50% of the squad being under 20, we are building a team that could in 5 years be competing for honours."
This years championships are bigger than ever and some matches will be live streamed from the BBC sports channel
Touch Luxembourg is a associated with the Rugby Club de Luxembourg (RCL). Touch rugby is a new sport originating in the 1960's as a non-contact form of Rugby league. It's a six a-side game rolling substitutions played on a half size rugby pitch. Because the game is not based on physical contact, but on speed, skill and strategy, it is played by both sexes, and very often in mixed teams.