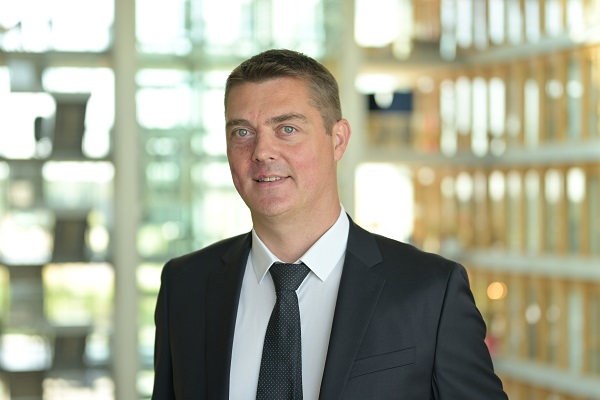 Pierre Wauthier, Partner, Corporate Finance - Real Estate Advisory at PwC Luxembourg; Credit: PwC Luxembourg
PwC and the Urban Land Institute (ULI) have published a report titled "Emerging Trends in Real Estate®: Europe 2024".
According to this report, 75% of real estate leaders agreed current valuations "do not accurately reflect" all the challenges and opportunities in real estate, as a wedge continues to be driven between market price expectations and book valuations. Many of the more than 1,000 industry leaders canvassed for the report expressed fears over "catching a falling knife", as huge uncertainty continues to pervade the market in Europe and contributes to record low investment volumes.
Now in its 20th edition, this joint survey provides an outlook on real estate throughout Europe for the near-term and next year. 1,038 respondents from 20 countries participated in this year's survey reflecting on uncertainty, the outlook for offices and the effect of environmental, social and governance (ESG) on balancing profit with the future needs of a fast-changing society:
- 91% said inflation is the leading concern for the business environment;
- 79% cited international political instability as a cause for concern;
- 93% believed ESG was the most important factor for successful organisational transformation.
Among the main findings of this report were:
- interest rate movements, inflation and European economic growth remain the top concerns for 75% of the industry in 2024;
- London, Paris and Madrid were named the top three cities for real estate investment and development potential - Luxembourg ranked 20th;
- global megatrends are driving investor appetite for niche trends, namely new energy infrastructure;
- the Luxembourg real estate industry is undermined by inflation and interest rate increases. The availability of debt and equity remains at the top of the agenda of promoters;
- investors are waiting patiently and do not want to take the risk of being the first to move in a falling market;
- access to home ownership is severely hampered and affordable housing is high on the political agenda;
- the residential rental market is tight with would-be buyers preferring to continue renting.
René Paulussen, Alternatives Leader at PwC Luxembourg, commented: "Just as in the rest of Europe, high interest rates and geopolitical tensions have had an impact on the Luxembourg real estate market. However, the key fundamentals are still very strong for the long-term. The Grand Duchy is projected to see double-digit population growth over the next nine years, according to Eurostat, the EU statistics bureau, ensuring a high demand for real estate coupled with already low vacancy rates."
Pierre Wauthier, Partner, Corporate Finance - Real Estate Advisory at PwC Luxembourg, added: "In a real estate market undermined by inflation and interest rates increases, debt and equity availability remain problematic. Investors are there but remain cautious in an uncertain market. Against this backdrop, the sector is waiting for an incentive policy for residential development to bring back first-time buyers and investors, to speed up public development projects and protect the industry."
The full report is available on https://www.pwc.lu/en/real-estate.html.