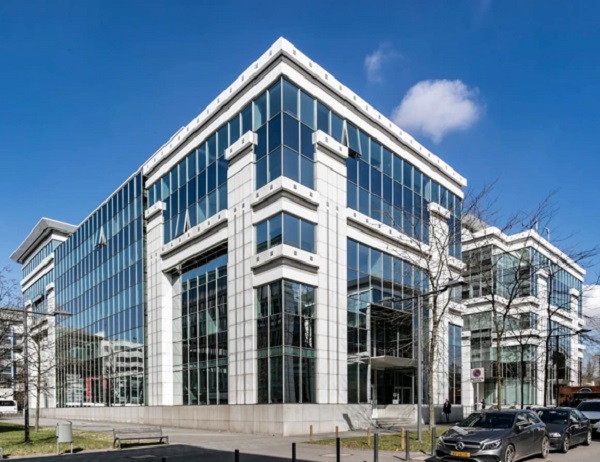 Credit: Alides
Belgian real estate investor and developer Alides REIM NV has announced the sale of the share capital in its subsidiary Alides Lux SARL, owner of Espace Kennedy B, in Luxembourg.
Espace Kennedy B is an office building situated in the heart of the main business district Luxembourg-Kirchberg. The building accounts for about 5,850 m² of office space and five underground parking levels and is situated on Avenue John F. Kennedy.
Alides purchased the building in June 2018. Even during the thorough renovation of the vacant building, Alides succeeded in renting the office out for 100%, with one of the most valuable companies in the world as the main tenant. Through the deal with SCI Pension Plus, Espace Kennedy B leaves the investment portfolio of the family group only two years after its purchase, but not without a strong return.
"With this deal and being an ambitious growth company, we want to continue to focus on the Luxembourg real estate market and on new strategic acquisitions and developments. We are aiming for strong urban locations in the Benelux and Poland, where the creation of added value or possibilities for reallocation will get our focus", said CEO Rikkert Leeman.
The buyer of Alides' share capital in Alides Lux SARL is SCI Pension Plus, a French institutional investor managed by LaSalle Investment Management, who also managed this transaction process.