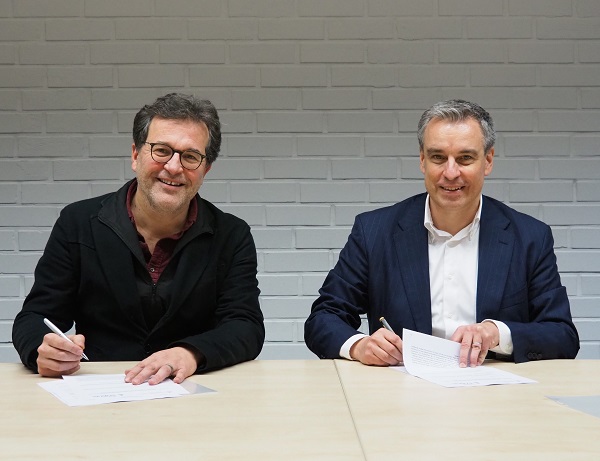 (L-R): Jean-Louis Zeien, Sainte-Sophie private school; Minister Claude Meisch; Credit: MENEJ
On 19 December 2022, Luxembourg's Minister of National Education, Childhood and Youth, Claude Meisch, and the Chairman of the Board of Directors of the Notre-Dame Sainte-Sophie Boarding School Foundation, Jean-Louis Zeien, signed an agreement that provides classrooms for specialised state reception classes.
Initially, the Notre-Dame Sainte-Sophie private school is providing three classrooms in Luxembourg-Kirchberg for the current school year. They will be used for the schooling of Ukrainian refugee children and children of applicants for and beneficiaries of international protection who are old enough to attend primary school and who reside in the accommodation structures of the National Office for the Reception of Ministry of Foreign and European Affairs.
According to a statement, the Ministry is delighted to have found, in the Notre-Dame Sainte-Sophie private school, a partner demonstrating intercultural openness to meet the urgent need for classrooms caused by the massive influx of refugees in recent months.
Thus, 395 pupils of primary education age (4 to 12 years old) are now enrolled in a specialised state reception class while, in July 2022, there were 306 and 225 in December 2021.