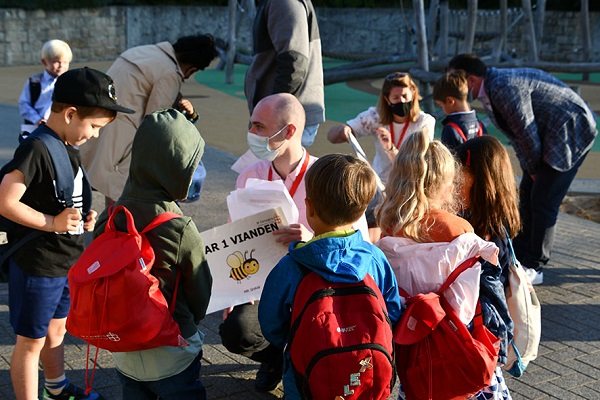 Credit: St George's International School, Luxembourg
School began today for over 850 students at St George's International School, Luxembourg.
The students, who are of more than 60 nationalities, are returning to a school that has undergone substantial refurbishment over the summer including a renovated secondary laboratory and medical offices as well as a number of new classrooms.
Principal Dr Christian Barkei commented: "We are delighted to welcome back all our students and are very pleased indeed to be able to reopen safely after excellent examination results in the summer. We look forward to an exciting and engaging year with all our students and staff".
St George's starts the academic year on a high note after the graduating students of 2020/21 achieved exceptional results in their A Level examinations. 76% of students received A* or A grades, and 99% of examinations were graded A* to C. The students received a 100% pass rate, with 58 of the 105 entries achieving the highest grade possible: an A*. All graduating students were offered places in their first-choice universities, with locations including the United Kingdom, Italy, the United States and Hong Kong.
In AS Level examinations, 84% were graded A or B, which represented a 12% increase from the previous year. 95% of examination papers achieved a grade C or above, with 104 of the 153 students taking AS Levels receiving the highest grade possible: an A.
Of the 371 IGCSE entries submitted in 20 subjects, 98% of students achieved grades A** to C, while 58% of all entries were awarded an A or above. These students will now progress to Year 12 where they will study their chosen AS Level subjects.