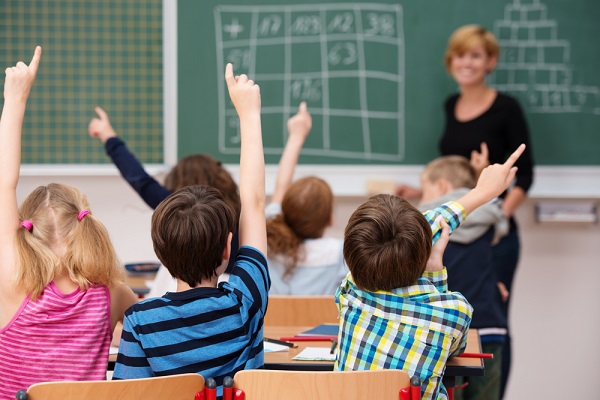 Credit: Shutterstock
Following the decision to put 24 classes from Steinsel Primary School into quarantine last week, Luxembourg's Ministry of Education, Children and Youth has confirmed that pupils having tested negative for COVID-19 were permitted to return to school today, Wednesday 25 November 2020.
On 17 November 2020, the ministry decided to place 24 classes in quarantine after ten individuals (eight teachers and two pupils) from three learning cycles (1, 3 and 4) tested positive for coronavirus. Isolated cases had been identified prior to this date and the high-risk contacts of the infected individuals had already been quarantined whilst awaiting a PCR test for the virus on the 6th day of quarantine.
Quarantine began the following day, on 18 November, for a period of seven days, i.e. until 24 November 2020 inclusive. Those testing negative for the virus after the sixth day (23 November) could leave quarantine. All pupils and teachers having tested negative could return to school on Wednesday; those who tested positive remain in quarantine.
In addition, all pupils and teachers at the primary school as well as the staff of the "maison de relais" were invited to get tested on 20 November 2020, as part of large scale testing. A total of 500 people (416 pupils, 84 teachers) were tested during this initiative, with eleven pupils testing positive and being placed in isolation. No staff members tested positive. According to the Education Ministry, these results did not warrant further public health action.
To date, eight teachers and nineteen students have tested positive in the Steinsel Primary School community since the start of this cluster.