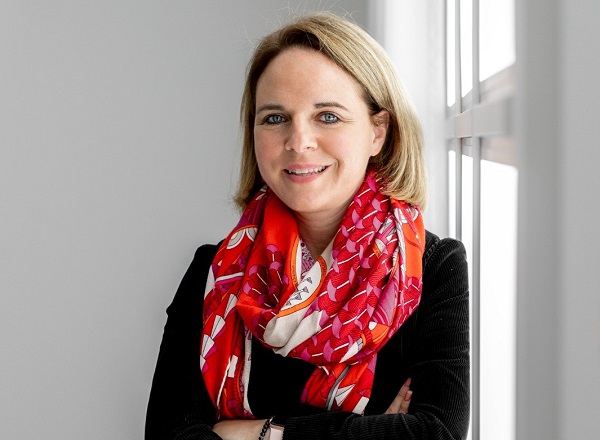 Corinne Cahen, Luxembourg's Minister for Family Affairs & Integration; Credit: KARY Photography
With less than three weeks left for non-Luxembourgish residents to register to vote in the upcoming municipal elections, Chronicle.lu sat down with Luxembourg's Minister for Family Affairs and Integration, Corinne Cahen, to learn more about her ministry's "I Can Vote" awareness campaign and how and why foreigners should register to vote.
There are two elections this year in Luxembourg: the municipal (local) elections on Sunday 11 June 2023 and the legislative (national) elections on Sunday 8 October 2023. Whilst only Luxembourg nationals can vote in the latter, non-Luxembourgish residents aged eighteen or over are now eligible to vote in the municipal elections regardless of how long they have lived in the country. The deadline to register (either online via MyGuichet.lu or in person at one's municipality of residence) is Monday 17 April 2023 at 17:00.
It is no secret that almost half (47%) of Luxembourg's population does not have Luxembourgish citizenship; in Luxembourg City, more than 70% of residents are non-nationals. And yet, less than a quarter (22.8%) of non-Luxembourgish voters participated in the 2017 municipal elections. At that time, only those having lived in the Grand Duchy for at least five years could vote. In September 2021, Minister Cahen, together with the Minister for Home Affairs, Taina Bofferding, and the Minister of Justice, Sam Tanson, announced the government's plans to abolish this five-year residency requirement and MPs approved the changes last year.
Speaking about this law change and why it was important, Minister Cahen noted that this five-year residency requirement was an exception in the European Union (EU) and Luxembourg wanted to go even a step further to give both EU and non-EU residents the right to vote. She added that another issue was the registration deadline. "In 2017, we saw that once the campaign started, [...] people couldn't register anymore," she said. As such, the law change extended the deadline to register from 87 days to 55 days before election day.
According to the latest available figures (released in early March 2023), less than 13% of eligible non-Luxembourgish voters are registered so far, although the recent "National Registration Day" (held in municipalities across the country on 18-19 March 2023 to encourage foreign residents to register) is expected to have had a positive impact on registration numbers. As the Ministry of Family Affairs and Integration confirmed, 310 people registered at the municipality of Hesperange on Sunday 19 March and 153 and 104 people signed up in Mersch and Luxembourg City, respectively, on Saturday 18 March 2023; figures for all the municipalities are not yet available.
When asked why it was important that non-Luxembourgish residents have the right to vote and actually exercise that right, Minister Cahen stated: "I think that democracy can only happen if everybody participates. We all live in a commune [municipality] here in Luxembourg and it's important to decide what happens tomorrow in your commune, whether you have been here for a very long time or a short time, whether you think you will stay or not stay." She also acknowledged the country's sizeable foreign population. "For me, it's just normal that people who live here should also decide here," she said, later adding that Luxembourg's diversity represented "the greatest opportunity to make out of this country the greatest place in the world."
For Minister Cahen, it is not only important that as many people as possible vote but that they also get actively involved in their local communities, and this is where the new draft law on "intercultural living together" comes in: "We don't want people only to consume what we or the communes give them. We want people to be actors of their life." She continued: "We want people to participate, to become part of it, to volunteer, to be involved in their commune, in their daily life, because it's about their life."
In terms of lessons and best practices learned from the "I Can Vote" campaign in 2017, one example was the successful training of "multipliers" by CEFIS. Today, there are about 300 multipliers who go out into their municipalities and inform foreign residents about how and why they should vote. The campaign also revealed that many people are unaware that they have the right to vote. "So, what do we do? We go into businesses, the Big 4, the European institutions, etc. to tell them that they are allowed to vote and that they should think of registering and why they should register. We go where the people are," explained Minister Cahen. She added that there are two categories of voters who are particularly "difficult to convince": those who have lived here for five years or less and young people.
Whilst she remained "optimistic" that more people would register to vote as the deadline edges closer, Minister Cahen acknowledged that the overall figure may be higher (just over 34,000 foreigners registered in 2017) but the voter registration percentage would most likely be "much lower" this year since many more non-Luxembourgers are now eligible.
Non-nationals are also eligible to run as candidates in the municipal elections, although only about 270 (out of more than 3,500 candidates) did so in 2017.
In terms of why local politics matters, municipalities play a key role in the areas of housing, transport, business, education and other aspects of daily life.