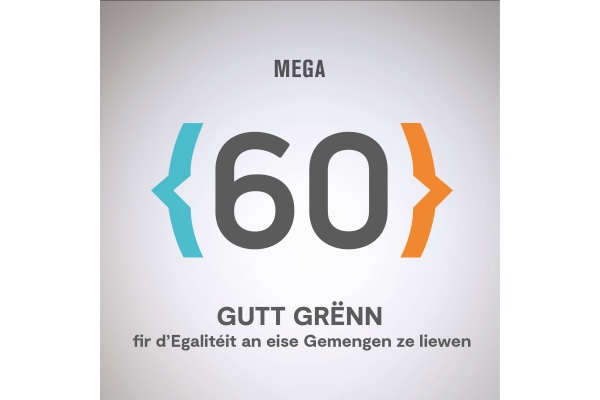 Credit: MEGA
On Tuesday 20 September 2022, Luxembourg's Ministry of Equality between Women and Men announced the launch of a social media awareness campaign in the context of the upcoming 2023 municipal elections.
The Equality Ministry recalled that equality between women and men is not only a fundamental value of Luxembourg government policy, but also the foundation of social democracy in all areas of life. In recent years, significant progress has been made in the areas of social affairs, education and labour, according to the ministry, although equality in political decision-making processes lags behind.
The figures of the last municipal elections of 2017 painted a rather gloomy picture in terms of equality between women and men: the rate of women candidates was only 35.78% of the total number of candidates who ran for election (1,279 women and 2,296 men).
Following the 2017 municipal elections, 275 women sat on municipal councils, including 213 as councillors (compared to 576 male councillors), 50 as aldermen (compared to 176 male aldermen) and twelve as mayors (compared to 90 male mayors). In recent years, the presence of women in local politics has increased due to various changes in the composition of councils, according to the ministry, but it is still mainly men who are politically active at the municipal level.
The Equality Ministry attributed this observation to several factors, namely arguing that women fell prey to many prejudices and stereotypes about political life, obstacles that prevent them from standing for election and a fortiori from occupying positions of high responsibility in their municipality. The ministry thus deemed it necessary to combat the stereotypes and prejudices in question.
As such, the Equality Ministry has launched a Facebook page as part of its "Egalitéit Liewen" (live equality) campaign implemented ahead of the municipal elections of 11 June 2023: 60 videos of women sharing their personal experiences as mayor, alderman or municipal councillor will be posted on this page.
These testimonials aim to:
- improve the visibility of women in municipal decision-making, in general;
- showcase young female role models;
- encourage more women to get involved in municipal policies;
- discuss the challenges arising, particularly in terms of reconciling professional and private life, as well as the concrete solutions available;
- sensitise public opinion to the imbalance in local political decision-making.
Luxembourg's Minister of Equality between Women and Men, Taina Bofferding, explained: "Equality between women and men in local decision-making is the core of a living social democracy. It is therefore essential that women already active in politics share their lived experiences and the professional and personal satisfaction they derive from them in order to serve as role models and thus inspire and even motivate other potential candidates".
Videos and other content will be gradually uploaded and made available over the next few months on the Facebook page: https://www.facebook.com/egaliteitliewen.