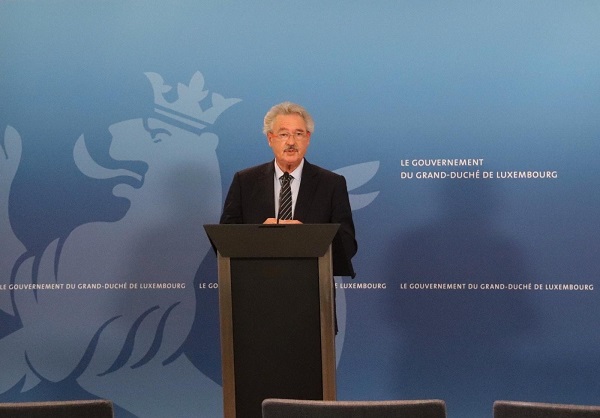 Jean Asselborn, Luxembourg's Minister of Foreign and European Affairs; Credit: MAEE
On Monday afternoon, Luxembourg's Minister of Foreign and European Affairs, Jean Asselborn, held a press conference following his participation in the European Union (EU) Foreign Affairs Council video conference.
The Foreign Affairs Council brought together the Foreign Ministers of the EU Member States to discuss pressing international issues, particularly the impact of COVID-19 (coronavirus) on foreign affairs and the repatriation of EU citizens abroad, in addition to the geopolitical implications of the pandemic. Discussions also addressed the situation in Syria, which is now entering its tenth year of conflict.
During the press conference, Jean Asselborn mainly focussed on the importance of open borders and solidarity in the EU. He stressed that closing borders represents a form of discrimination and a violation of EU law, and that this does not necessarily prevent the spread of coronavirus. He added that borders must remain open in order for cross-border workers (many of whom work in healthcare) to get to and from work and in order to transport medical supplies.
Similarly, Minister Asselborn stressed the importance of airports remaining open to allow EU citizens to return home. He recalled that Luxembourg is currently supporting the Grand Est region in France by bringing patients to the Grand Duchy for treatment via helicopter. He added that the authorities were doing all they could to help their neighbours in these challenging times. In addition, the State and Luxair are continuing their efforts to repatriate Luxembourg residents wishing to return from abroad.
Indeed, there are currently still around 300 Luxembourg nationals and residents in some 70 countries whose repatriation is being assisted by the Ministry of Foreign and European Affairs and the Luxembourg Embassies abroad.
Beyond the EU's borders, Jean Asselborn stated that the EU was working to support other countries during the pandemic, particularly Africa and the Middle East. He added that the EU does not support the US' proposals for sanctions on humanitarian aid.