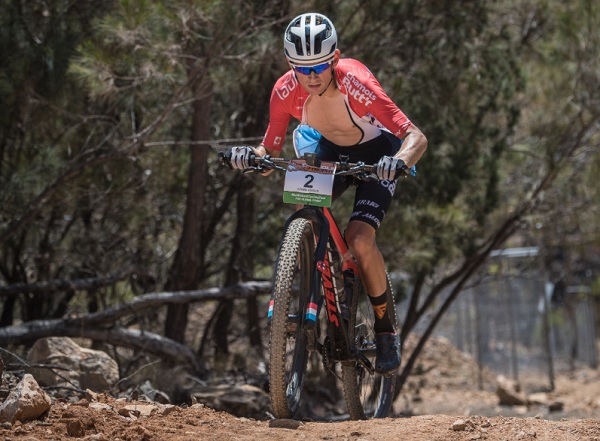 Soren Nissen; Credit: Regina Stanger
Soren Nissen who is representing Luxembourg in this year's Crocodile Trophy was today's winner in the men's race.
Denmark-born elite mountain biker Sören Nissen who is racing for Luxemburg won the competition's stage 6 in a furious sprint towards the finish line, winning just ahead of Czech opponent Milan Damek.
In the women's race, Sjoukje Dufoer finished in first place today ahead of Sarah White and Lucy Coldwell.
With two stages remaining, the overall standings in elite men and women remain unchanged, with stage winner Soren Nissen maintaining third place overallin the competition just 47 minutes behind Switzerland's Urs Huber and Konny Looser.