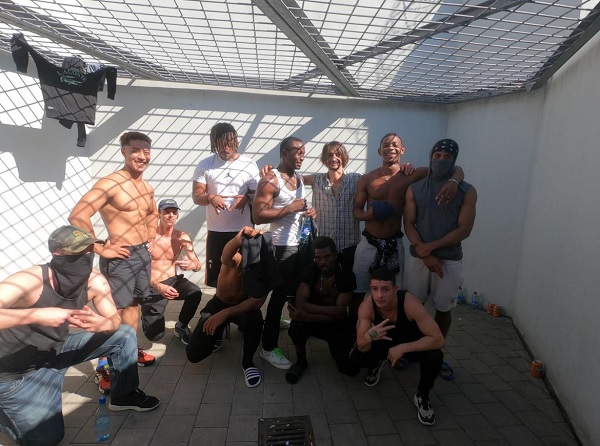 Credit: Fondation EME
The final result of the "Let it Out" prison music project will be presented to the public in the Espace Découverte of the Philharmonie Luxembourg on Wednesday 21 September 2022 at 19:00.
"Let it Out" is a project created by Fondation EME in collaboration with Schrassig Prison and based on a call for projects made by Luxembourg's Ministry of Culture.
This co-creation project aimed to make the inmates of Schrassig Prison work together with professional artists to create two rap songs. It included creating beats, writing lyrics, recording songs and filming video clips.
Working with Paulo Lameiro, a musicologist who worked in Portuguese prisons to create
operas, and his artistic team, the Schrassig Prison inmates had the opportunity to discover all the steps of the creation of a song and video clip. They could write their own lyrics for the solo part and came up with two songs: "Drill X Boom Bap" and "Chill".
Vincent Habay, aka Taipan, worked with the inmates to create the beats and assembled the song. Xavier Van Damme, aka Forsan, was in charge of helping the inmates to write their lyrics, including making rhymes, with the help of percussionist Amit Dhuri.
This one-month project will culminate in a performance at the Philharmonie Luxembourg on 21 September. To attend, register via email: contact@fondationeme.lu.