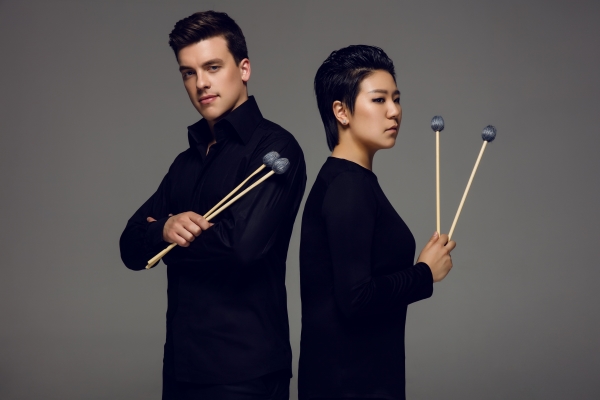 The Music Conservatory of the City of Esch-sur-Alzette confirmed that the marimba duo DoubleBeats, composed of Ni Fan and Lukas Böhm, will be on stage at the "Escher Conservatoire" on 25 February 2023.
The full programme will be officially presented in October 2022 at a press conference.
Founded in 2012 by Ni Fan (China) and Lukas Böhm (Germany) during their studies at the Hochschule für Musik "Hanns Eisler" in Berlin, the percussion duo "DoubleBeats" established itself in a very short time on the international scene.
In 2018, DoubleBeats won the first prize and two special prizes at the "OSAKA International Music Competition" in Japan, and shortly before the first prize at the "Universal Marimba Competition Belgium" 2017. The "Ritter-Preis" of the Oscar Foundation and Vera Ritter awarded them for their "outstanding performances in the field of interpretation".
The duo deals with both old and contemporary music. Their repertoire ranges from Bach to Piazzolla to Bartók and includes numerous adaptations and commissioned compositions on both traditional and modern instruments.
DoubleBeats is involved, among other things, as a scholarship holder of the "Live Music Now" association founded by Sir Yehudi Menuhin in the field of music education at social institutions and is endorsed by Yamaha and Sabian. DoubleBeats has been teaching at the Hanns Eisler Academy of Music in Berlin since the summer semester of 2019.