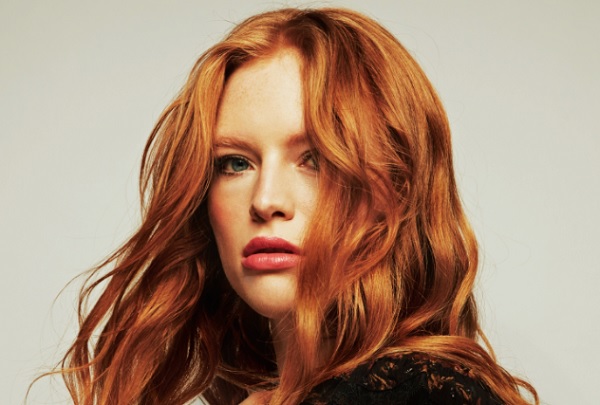 English singer-songwriter and rising star Freya Ridings will be performing at den Atelier on Monday 27 January 2019; doors open at 19:00.
Considered one of the UK's most successful rising talents, Freya Ridings made a name for herself on the music scene when the Platinum-selling "Lost Without You" hit the Top 10 on seven separate occasions during a six-month run in the Top 40. She then released her self-titled debut album earlier this summer which debuted at #3. The album's tracks have already accumulated over 150 million streams.
Freya wrote all of the twelve songs that feature on her debut album, which underpins her world class credentials as a songwriter. In fact, "Lost Without You" saw Freya become the first female artist to have an entirely self-written Top 10 hit since Kate Bush's "Running Up That Hill" returned to the charts in 2012.
The album explores themes of doubt, pain, regret and vulnerability within songs of alchemical incandescence. Freya's extraordinary, vibrato-rich voice elevates them into her greatness.
Tickets for Freya Ridings' concert at den Atelier are now on sale for €27 from https://www.atelier.lu/Upcoming-Shows/Freya-Ridings.