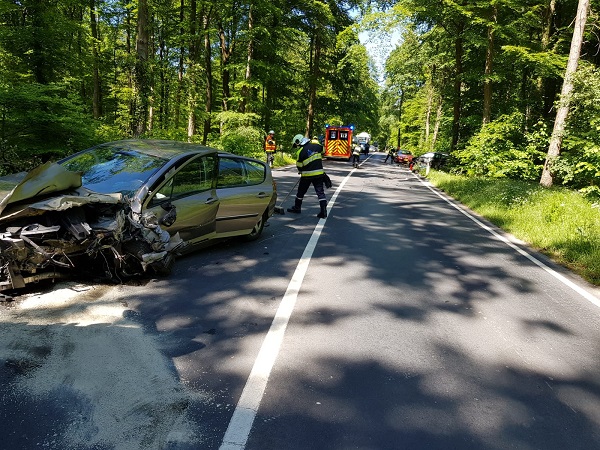 Credit: Police Grand-Ducale
The Grand Ducal Police have reported that a multiple-vehicle collision took place on Tuesday afternoon on the CR181 between Bridel and Strassen.
Yesterday at 14:50, a car driver reportedly performed an overtaking manoeuvre while driving from the direction of Bridel. The driver was unable to get back into the correct lane in time and collided with an oncoming car. The alleged perpetrator of the accident was taken to hospital with serious injuries, while the other suffered minor injuries.
A third driver who was travelling along the road from the Bridel direction could not avoid the accident site and collided with another car. A lorry was also damaged by a car involved in the accident. None of these drivers were injured.
Nevertheless, the road was completely blocked off and the route had to be closed for rescue and clearance work. An accident report was lodged.