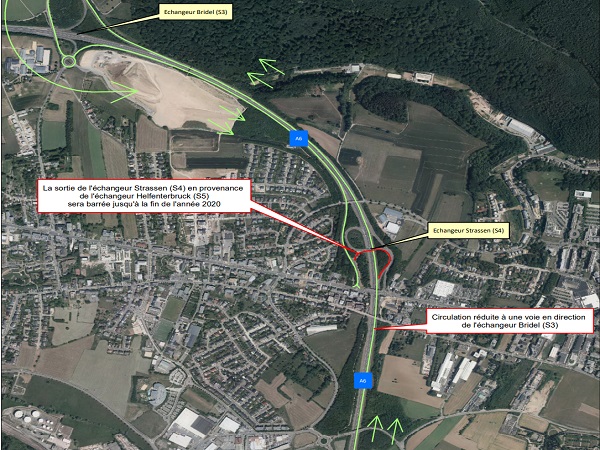 Credit: ACT
Luxembourg's Roads Authority has recalled that the slip road at the Strassen interchange off the Helfenterbruck interchange will be closed to traffic until the end of next year.
In the context of the roadworks on the A6/N6 interchange and the renovation of civil engineering structures 1007 and 1036, which began over the weekend, the slip road at Strassen interchange from the Helfenterbruck interchange will be closed until the end of 2020.
On each side, an additional lane approximately 200 metres in length will be put in place on Route d'Alron (N6) towards the A6 motorway, as well as in the opposite direction at the end of the slip road towards the N6. Traffic will be diverted via the Bridel interchange.
For the duration of the works, the speed limit will be set at 70 km/h between Helfenterbruck and Bridel, in both directions.