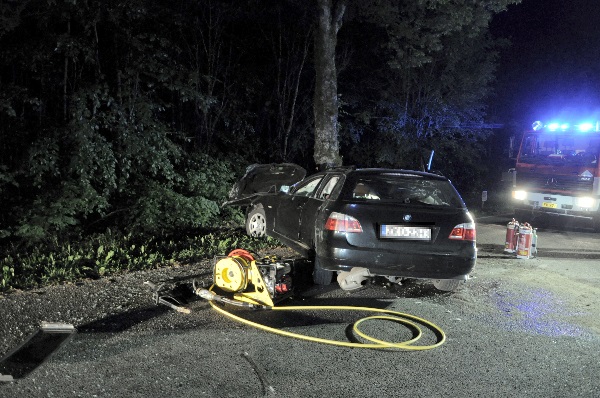 Credit: Police Grand-ducale
In the evening of Sunday 9 June 2019, a single-vehicle traffic collision with a tree on the road between Koetschette and Grevels in Luxembourg resulted in the death of one passenger.
At around 23:25 on Sunday evening, a motorist crashed into a tree on the CR308 between Koetschette and Grevels before fleeing the scene. Upon arrival, the Luxembourg emergency authorities confirmed the death of one passenger whilst the police initiated a search for the missing driver.
At around 02:00 on Monday morning, the police found the driver, who tested positive for drinking under the influence of alcohol. The man was arrested and faced the examining magistrate on Monday.