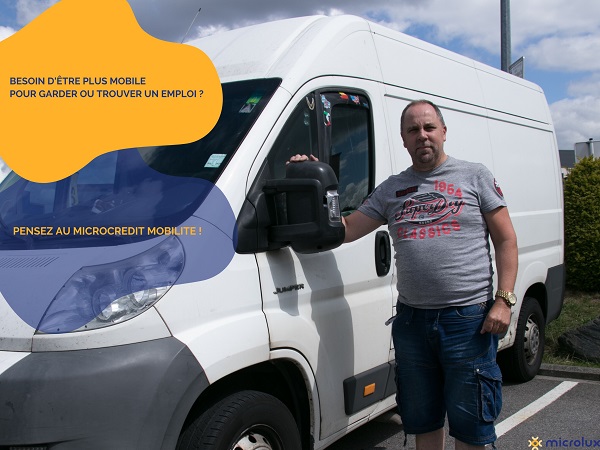 Credit: Microlux
Luxembourg's microfinance institution, Microlux, has announced the launch of its new financing solution for jobseekers, the Mobility Microcredit ("Microcrédit Mobilité").
Following its observation that a lack of professional mobility remains an obstacle for many jobseekers, Microlux decided to launch, at the beginning of 2020, a new financing solution dedicated to employment.
The Mobility Microcredit aims to support people who do not have access to traditional bank credit, such as jobseekers, and who require a driver's licence, a vehicle or even professional training in order to maintain or find a job. The maximum amount of the loan is €10,000 over a maximum period of three years.
Microlux also raises awareness and supports its beneficiaries in budget management through training workshops, in line with the national strategy for financial education of the CSSF.
For more information on the conditions of the Mobility Microcredit, consult the Microlux website or contact the team via tel.: 456-86876 or via email: info@microlux.lu.