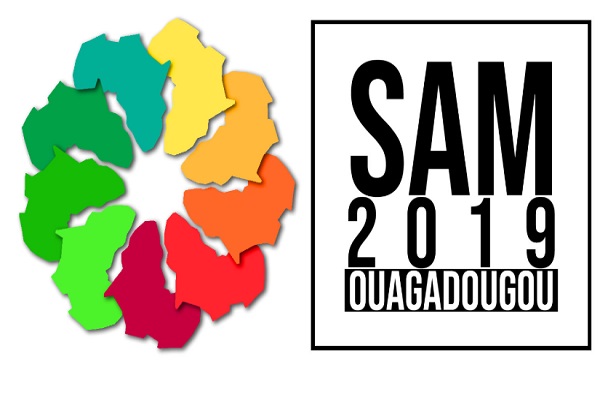 Luxembourgish non-profit association ADA will hold the 2019 edition of African Microfinance Week (referred to as "SAM" based on the French acronym) at the International Conference Centre in Ouagadougou in Burkina Faso from 21 to 25 October 2019.
This major conference, held every two years, is dedicated to the development of financial inclusion in Africa. Previous editions of the SAM were held in Arusha (Tanzania) in 2013, Dakar (Senegal) in 2015 and Addis Ababa (Ethiopia) in 2017. The main ambition of the SAM is to provide a unified African platform for exchange on the microfinance issues facing the African continent by bringing together all the professionals of the sector – investors, MFIs, researchers, banks, networks, innovators, governments and others.
The fourth SAM will focus on "Pathways Towards Impact: African Inclusive Finance for the Sustainable Development Goals". More specifically, through a range of plenary events and breakout sessions, SAM 2019 will address the following themes, among others:
Agricultural Finance
Macro-Level Alignment with SDGs
Digital Finance and Fintech
Cash Transfers
Small & Medium Enterprise Development and Youth Employment
Gender Inequality
The conference will also feature more than 20 high-demand training and workshops.
Indeed, participants will spend the week identifying, discussing and celebrating the innovations, impacts and contributions that the African inclusive finance sector has made over the past few years toward achieving the SDGs, as well as analysing the gaps and challenges currently facing the sector and catalysing promising solutions to address them. The event also serves to reinforce the sector's commitment to and tools for effective impact measurement and business case analysis, stimulate new and enrich existing relationships with potential partners and allies across the African inclusive finance sector, leverage the Luxembourg Cooperation's financial expertise and enhance the agency's role as a key partner for inclusive finance practitioners working to achieve the SDGs in Africa and rally participants around how to focus their individual and collective energy in order to make substantial progress toward the 2030 milestones to be reassessed at SAM 2021.
Confirmed speakers include Luxembourg's Minister for Development Cooperation and Humanitarian Affairs, Paulette Lenert, and Arendt & Medernach (Luxembourg) Of Counsel Anne Contreras-Muller, as well as representatives from ADA and the European Investment Bank, among others.
The SAM is organised by ADA with the support of the Luxembourg's Directorate for Development Cooperation and Humanitarian Affairs. It is also organised in collaboration with the African networks MAIN (Microfinance African Institutions Network), AFRACA (Association Africaine du Crédit Rural et Agricole), APSFD-BF (Association Professionnelle des Systèmes Financiers Décentralisés du Burkina Faso) and FAPSFD-UEMOA (Fédération des Associations Professionnelles des Systèmes Financiers Décentralisés de l'Union Économique et Monétaire Ouest Africaine).
For more information, visit https://www.ada-microfinance.org/en/events/african-microfinance-week.