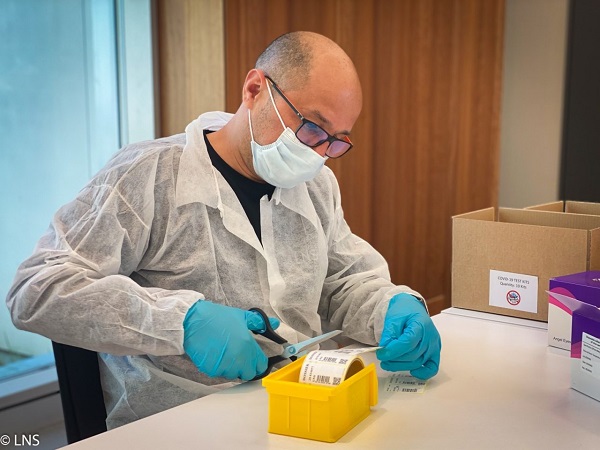 Credit: LNS
Luxembourg's Ministry of Health has announced that from today, Sunday 20 June 2021, anyone aged 6+ and with a national registration number can make an appointment directly via covidtesting.lu for a PCR test as part of the Large Scale Testing programme.
This voluntary and free access aims to give the possibility to people who have not yet been able to benefit from a vaccination cycle to perform a PCR test. In the event of a negative result, this will allow them to be issued a negative COVID-19 test certificate in European format, with a secure QR code (EU-DCC).
As also decided at the last Government cabinet meeting, Large Scale Testing will be maintained between 16 July and 15 September, on a representative sample of the population, including for performing serological tests. Invitations to perform serological tests will be increased when the school year begins in September.
In addition, regular monitoring of the elderly living in a retirement or care home will be maintained, as well as the possibility of inviting target groups or intervening occasionally with mobile teams.
The 8 test stations, as well as the station at the airport, remain available for carrying out the tests.
The aim of the Large Scale Testing - phase 3 (LST3) programme is to effectively support the epidemiological situation, to monitor the vaccination campaign and to control the spread of the virus over time.