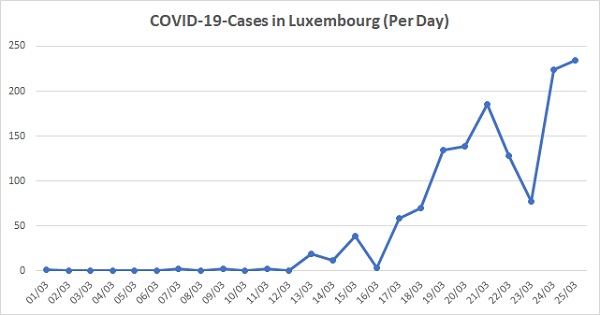 The number of confirmed cases of COVID-19 (coronavirus) in Luxembourg has risen to 1,333.
This increase of 234 confirmed cases (from 1,099 yesterday to 1,333 today) was confirmed during a press briefing held by Luxembourg's Prime Minister Xavier Bettel and Health Minister Paulette Lenert on Wednesday afternoon. The number of fatalities resulting from the virus remains unchanged (8).
The above graph shows the evolution of the spread of coronavirus in the Grand Duchy on a daily basis since 1 March, with the graph below showing the total figures (cumulative) over the same period.