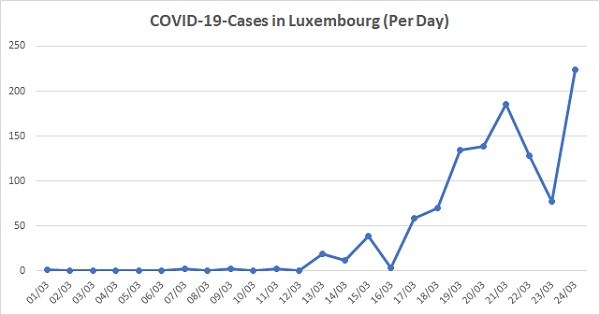 The number of confirmed cases of COVID-19 (coronavirus) in Luxembourg surpassed 1,000 on Tuesday.
As of Tuesday evening at around 18:00, there were 1,099 confirmed cases of coronavirus, including eight fatalities resulting from the virus.
The number of confirmed coronavirus cases thus jumped from 875 on Monday evening to 1,099 on Tuesday evening, an increase of 224 cases. No additional fatalities have been reported.
The above graph shows the evolution of the spread of coronavirus in the Grand Duchy on a daily basis since 1 March, with the graph below showing the total figures (cumulative) over the same period.