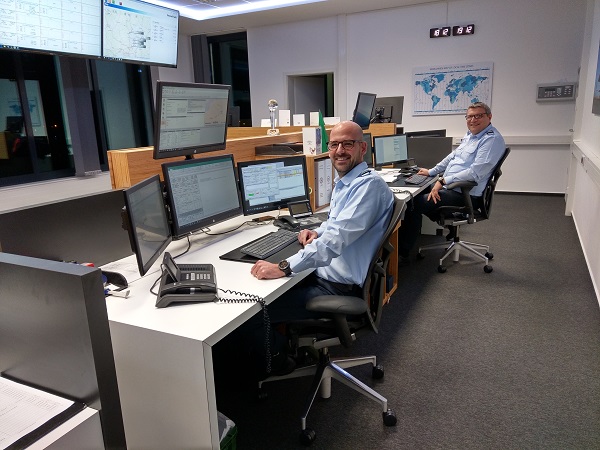 LAR Control Centre;
When others celebrate, Luxembourg Air Rescue (LAR) remains in full operation; even at Christmas time, the LAR team shows full commitment around the clock and around the globe to save lives and bring patients back from an often critical situation.
One of the Luxembourg Air Ambulance jets took off in Luxembourg on Saturday to fly a patient from Geneva to her native USA. On the return flight, a sick person was brought from New York to Europe. On the same day another LAA jet landed in Tangier. A patient with a hip fracture is to be flown from there to Brussels with the LAR medical team.
At the same time, a new order is received in the LAR alarm centre: as soon as possible a vital organ has to be transported. Every minute counts, because the preservation of certain organs only allows very short deadlines. The ambulance jet starts in Luxembourg and flies to Lille, where the transplant team is picked up and flown to the organ donor. With a liver on board, probably the most beautiful gift for the patient, it goes back to Lille, where the organ is implanted.
One day before Christmas Eve, an Air Rescue team flies north to Lapland, Rovaniemi, home of Santa Claus; but not to visit him, but to bring back a seriously injured child, who had an accident with huskies, to his homeland.
But even on Christmas Eve missions are planned. Two patients are picked up and flown to their families: one in Burgos, Spain and one in Faro, Portugal.
All this confirms that, even during the Christmas period, members and patients can count on the experience and competence of the LAR.