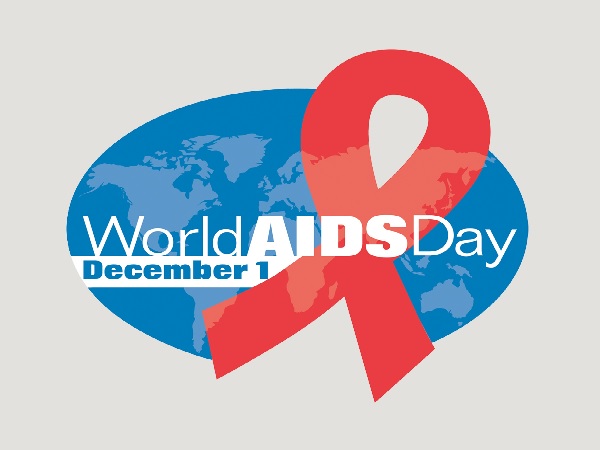 As part of this year's World AIDS Day, held on 1 December, Luxembourg is participating in an awareness campaign on early detection and treatment of the illness.
The theme chosen for this year, on the 30th edition of World AIDS Day, is "Know your status!" and aims at encouraging the public to actively respond to the spread of HIV through early detection, treatment and increased prevention efforts.
With more than 35 million deaths to date, HIV continues to be a major global public health problem. Despite a decline (-36%) in the number of new infections between 2000 and 2017 thanks to global efforts to fight AIDS, the prevalence of HIV at the European level is stablising in Western Europe and continues to increase in Eastern Europe. In Luxembourg, HIV incidences have continued to increase each year, although figures for 2018 (so far) have shown a decrease (from 101 in 2017 to 80 this year) in the total number of patients as well as the number of new infections (from 60 to 35). This decline in new infections resulted from declining numbers of heterosexual transmission infections (from 31 to 11) and drug use (from 9 to 4), but not homosexual or bisexual males (up from 15 to 18).
Moreover, more than 1000 people are currently living with HIV in the Grand Duchy, of which an estimated 20% do not know they are infected because they have not been tested. However, the only condition to have access to treatment is to know if you have been infected, so the public is encouraged to take the screening test if they have not already done so. In the meantime, Luxembourg continues to pursue its goal of achieving the UNAIDS targets 90-90-90 by 2030, that is, diagnose 90% of all HIV-positive persons, provide antiretroviral therapy (ART) to 90% of those diagnosed and achieve viral supporession for 90% of those treated.
As part of World AIDS Day 2018, Luxembourg will once again host various prevention, information and awareness-raising activities, organided by the Division of Preventive Medicine of the Directorate of Health in collaboration with the HIV consultation branch of the Red Cross and in consultation with the Monitoring Committee for AIDS, infectious hepatitis and sexually transmitted diseases. Firstly, a range of awareness workshops will be offered to secondary school students on 30 November in the premises of the Geesseknäppchen Forum, followed by the Red Cross' "Preventive Art - Art on Condoms 2018" award ceremony held in the evening at the Ministry of Health. 1 December, officially World AIDS Day will then see the main actors in this field gather at the Luxembourg Gare for a day of public awareness and condom distribution. As screening remains the cornerstone of HIV prevention, the Mobile Intervention Device for the Promotion of Sexual Health (DIMPS) will also be present between 10:00 and 14:00 to offer a quick, anonymous and free HIV test to anyone wishing to do it. To close the day, the HIV Consultation unit (Red Cross) and its various partners will celebrate its 30th anniversary at a private party at Cercle Cité.