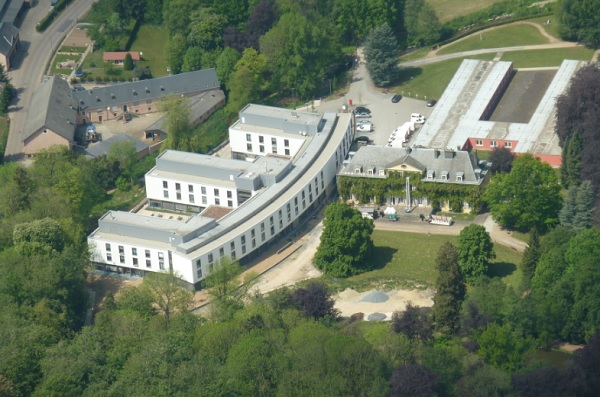 Chateau de Colpach Rehabilitation Centre; Credit: Croix Rouge Luxembourg
e new Colpach Chateau Rehabilitation Centre was officially opened on Wednesday 13 June 2018 in the presence of Luxembourg's Minister of Health, Lydia Mutsch.
This new structure, an addition to Luxembourg's hospital landscape, which has been active since 1 April of this year, includes two national services, dedicated to post-oncological and physical rehabilitation.
The National Post-Oncological Rehabilitation Service and the National Physical Rehabilitation Service are provided for by the law of 8 March 2018 on hospital establishments and hospital planning. They offer a total of 60 beds (30 each), for patients who require care for optimal recovery of functional performance and improved their independence and quality of life.
For Lydia Mutsch, "The Colpach Centre is an important step in improving the management of specific needs. The approach is global: the goal is not only to treat, but to make the patient an actor of his/her own health. Here, (s)he will be able to learn the right gestures, the good reflexes, the good manners to make, to become autonomous again and to be able to return in the best conditions, both physical and moral."
The new National Post-Oncological Rehabilitation Service is for people who, after the acute phase of their cancer care, have symptoms requiring therapeutic education and adapted rehabilitation treatments.
The National Physical Rehabilitation Service takes care of patients who, following medical treatment, surgery or a recent aggravation of a chronic condition, have an impairment of their physical, mental and functional abilities.
Dr. Sonja Hoffmann, Chair of the Board of Directors of the Centre, emphasised the importance of the concept of patient care in Colpach: "Medical and healthcare teams strive towards one goal: to accompany the patient to transform him/her into an actor of his/her own health. We evaluate his/her physical and psychological resources. We take into account his/her social, family and professional situation. As a result, we have formed a multidisciplinary team, which personalises the patient's care path, for the benefit of his/her quality of life and well-being."
The Rehabilitation Centre supports patients by providing them with the care, tools and motivation necessary for optimal recovery, taking into account their needs for family, linguistic and socio-professional support. Teams work closely with family physicians, physicians and hospital services, skills networks, home care services and all self-help associations to provide the best continuity of care.
The Centre is run on a daily basis by a management committee, made up of Jean-Philippe Schmit (Chief Executive Officer), Dr. José Biedermann (Medical Director) and Xavier Demoisy (Director of Care) and brings together general practitioners, specialists and professionals, health professionals such as physiotherapists, occupational therapists, psychomotor therapists, speech therapists, psychologists, nurses, social workers and dieticians.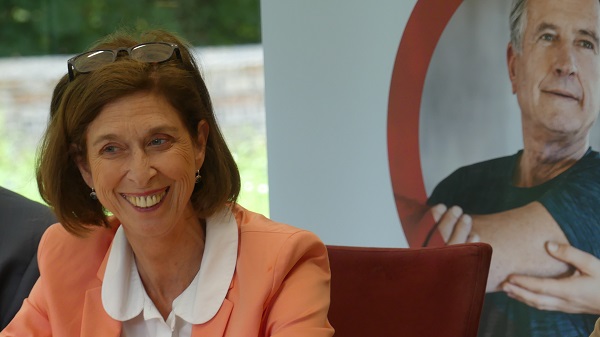 Lydia Mutsch, Minister of Health