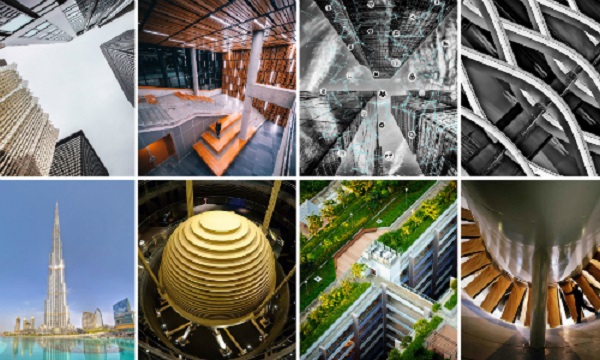 Credit: ArcelorMittal
Luxembourg steelworks ArcelorMittal has announced that it is sponsoring the Chicago-based Council on Tall Buildings and Urban Habitat (CTBUH) as it celebrates its 50th anniversary at the 10th World Congress, entitled "50 Forward | 50 Back", taking place from 28 October to 2 November 2019.
As well as being a sponsor, representatives from ArcelorMittal have co-authored a CTBUH research paper titled "Steel and Skyscrapers: A Productive History and a Sustainable Future". During the event itself, company representatives will contribute presentations on "Steel and Skyscrapers: A Partnership Through Time" and "The Sustainability of Steel", as well as moderating a panel discussion about "High-Rise Design Drivers: Now to 2069".
The CTBUH is the world's leading resource for professionals focused on the inception, design, construction and operation of tall buildings and future cities. As a member of this association, ArcelorMittal plays a major role in influencing steel's contribution to the urban environment and is at the forefront of discussions regarding design codes and standards for tall building construction.
ArcelorMittal, as the first producer of wide-flange rolled shapes such as "H" and "I" beams, has helped to make steel accessible, affordable and durable. Such advances in steelmaking technologies have made tall buildings' structural skeletons more efficient and have simplified the fabrication and construction processes necessary to build iconic buildings around the world. In doing so, the company (and its legacy businesses) have established a longstanding relationship with the construction industry.
In addition, considering the fact that the built environment is responsible for 39% of global energy-related CO2 emissions and more than 35% of global final energy use, ArcelorMittal's sustainable development outcomes are influenced by the way it makes steel and use resources, as well as the way its products are used.
Consequently, in addition to the company's commitment to lowering its carbon footprint by 2050, ArcelorMittal has been working with CTBUH to measure the sustainability impact of steel and to equip tall building designers with research on materials, design methodologies and construction typologies that can lower the environmental impact of building projects. In-depth exploration of the company's recent studies and a case study demonstrating how ArcelorMittal's steelmaking advancements have directly influenced sustainable outcomes are summarised in the previously mentioned CTBUH research paper and will also be addressed in the company's World Congress presentations.