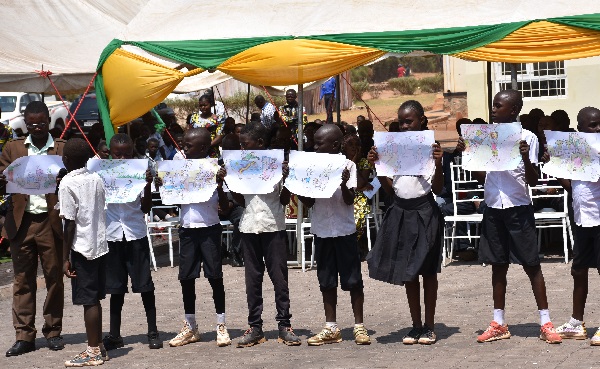 Credit: ERG
Eurasian Resources Group (ERG), a leading diversified natural resources group headquartered in Luxembourg, has announced its support for the launch of the first Good Shepherd Child Protection Centre in Kolwezi, in the Democratic Republic of Congo (DRC).
As part of the Good Shepherd programme, which places the eradication of child labour at the heart of community development, the centre is expected to host nearly 1,000 children in fourteen newly equipped classrooms in Kanina's artisanal cobalt mining community. The centre forms part of the Good Shepherd International Foundation, of which ERG is a longstanding partner.
The Good Shepherd Child Protection Centre in Kolwezi will provide these children with free education and other services, including health, nutrition, counselling and human rights training, as well as an opportunity for families to learn about other livelihoods. It will also host the activities of the Good Shepherd Kolwezi Community Development Programme, which aims to combat child labour in artisanal mining communities.
Among the attendees of the opening ceremony were Richard Muyej Mange Mans, Governor of Lualaba (province in DRC), Nestor Ngoy Katahwa, Bishop of Kolwezi, Cristina Duranti, Director of the Good Shepherd International Foundation, Catherine Mutindi, Director of Good Shepherd Programmes Kolwezi, and Benedikt Sobotka, Managing Director of ERG.
Benedikt Sobotka commented: "We are proud and grateful to be part of this important initiative that directly addresses the root of the problem of child labour and provides a safe space for good choices and the creation of sustainable opportunities".
Over the last seven years, the Good Shepherd Foundation programme has helped address the challenges facing local communities, including forced child labour, gender-based violence, food shortages and a lack of basic social infrastructure.