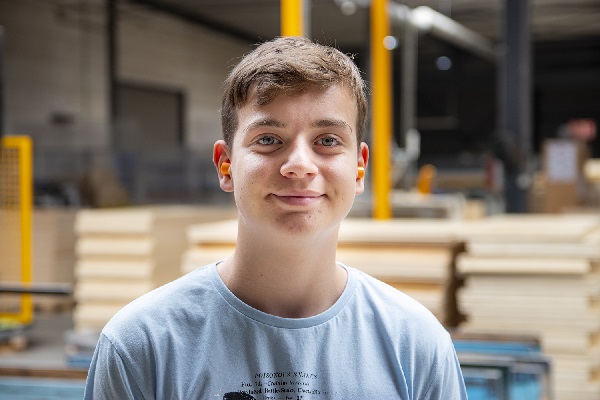 Alexandre Andrade Silva; Credit: ALIPA Group
The ALIPA Group, a lifting and packaging specialist based in Wiltz in north-western Luxembourg, has employed 25 students over the summer holidays this year.
Each year, the ALIPA Group hires trainees as part of their studies or student employees during the school holidays. For the 2019 period, the Group employed 25 such students. Unlike trainees, these student employees receive a salary for their work.
Alexandre Andrade Silva was among this year's students selected to spend a few weeks in the factories of ALIPA Group's various companies. The 16-year-old, who normally lives in Portugal and wants to work in restoration, spent two weeks working for the Group's manufacturer No-Nail Boxes in Wiltz, where his father also works. He commented: "It's very nice to discover the company where my dad works and to work together. In addition, the atmosphere is very good".
ALIPA Group announced that next year, however, it will be employing fewer students over the summer holidays due to the introduction of paid internships. The Group's Managing Director, Michèle Detaille, explained: "We have always welcomed trainees with open arms. We do not consider them as cheap labour". She added, however, that: "It is investment in time that has a cost for our group. The obligation to pay trainees as desired by the Ministry of Labour will increase this cost. We will be more selective".